It has been quite long since i last updated when my flat was still building the foundations. Through our fellow future neighbor's update in November, our flat was at the 3rd storey.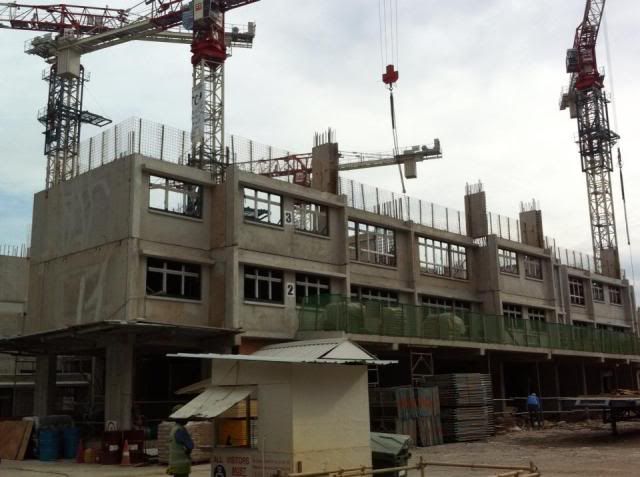 I guess by now it should be at the 4th or 5th storey.
Some recent updates at the estate. The new road from Tampines Bus Interchange to our area was opened.

With this new road, it just takes an 8 minutes walk from the bus interchange to reach our home!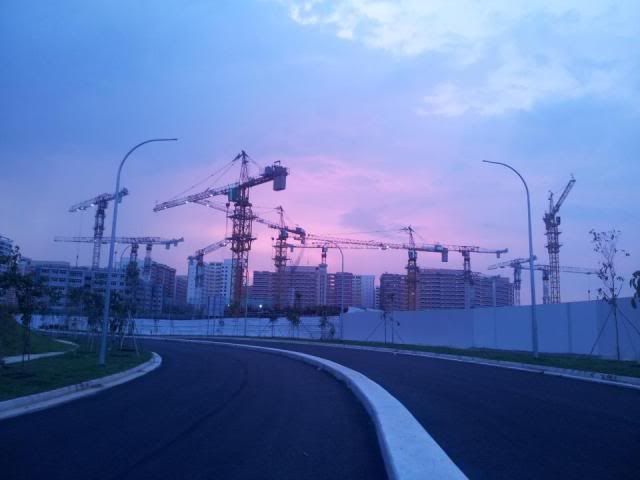 Some say this is a road divider between our HDB and the DBSS & ECs. Recently this CityLife Tampines Executive Condominium which was also relatively near our HDB was launched and where the $2.05 million penthouse was sold within 2 hours.
In fact, we are all surrounded by expensive projects like EC and DBSS but for the same area, we are paying at 1/2 to 1/3 of what they are paying, truly felt very blessed about this. Not forgetting we all can enjoy the same facilities in the neighborhood with the new Downtown line that is building and Tampines Town Hub.
Take a look at this video to see how Tampines will become the first integrated lifestyle destination in the Singapore heartlands which brings retail, sports, as well as other community and civil services together under one roof. We are so looking forward to that in 2016!