Here comes the cycle again. Whenever my foundation is used up, i always have the tendency to purchase a different brand to try out. You can say that probably i have not found my favorite foundation yet or, i would say, even if i found it, the cycle still continues because i have the "you don't try, you won't know if it's better that your favorite" thinking. Who's with me?!
Well, that thinking usually burns a big hole on my pocket because almost 90% of the products i used usually ends up either at my colleague's or dustbins.
I did research online and made up my mind to get Make Up Forever's Duo Mat Powder Foundation. However, when i reached Sephora, the salesperson tried the foundation on my face and had it compared against her recommended Laura Mercier's Tinted Moisturizer Creme Compact. Make Up Forever's made my face look more powdery while Laura Mercier's seems porcelain. Being skeptical, I emphasized to the salesperson that a good oil control foundation as my face gets really oily through the day and she assured me that Laura Mercier's is able to fulfill it, and the next moment, i'm sold.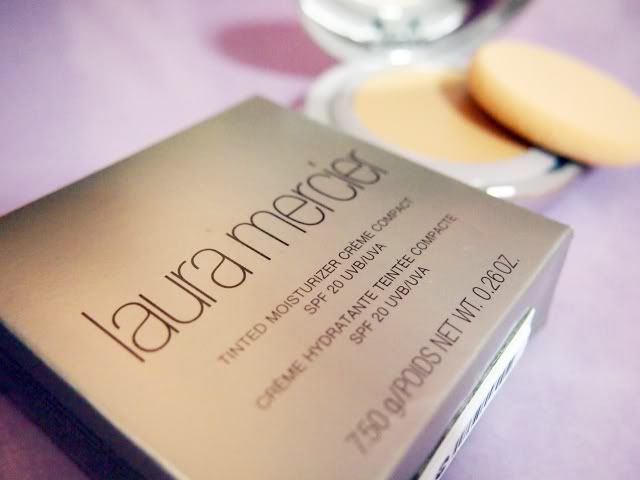 Well, i went back happily thinking that i bought the perfect foundation which controls oil and does not look powdery, until i googled for the reviews. Mostly bad. 🙁
Tried on the next day to work and it took me more than my usual time to get the make up done because the coverage is really sheer plus it gives the creamy sticky feeling. Now instead of looking less powdery, my face looks oily, forget talking about it's oil control throughout the day.
I tried again on the following day and it doesn't change the fact, so i went to Watsons to purchase a cheaper alternative. (If you are interested to try out the Laura Mercier compact &  don't mind that I've used it twice, please let me know, i can give it to you for free, who knows it doesn't suit me, but may suit you!)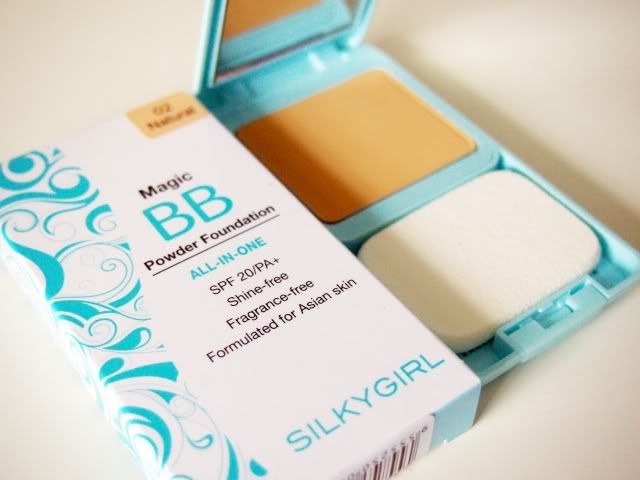 I went to get Silkygirl's foundation ($17.90 – $4 off due to promotion = $13.90) because it's one of the cheapest around and there's a Cleo readers voted most popular tag. I can say that at least it can control oil somewhat, better than Laura Mercier's, coverage is also thicker. However, the powder is not fine enough, but i shall make do with it till it's finished and I'll look for other alternatives.

Bought K-Palette's 24H real lasting 2-way eyebrow liner ($23.90), also another voted most popular by Cleo readers, so i decided to give it a try.
Seriously, I'm not too sure if i used the product in a correct way, so what i did was to use the liquid liner to fill up the sparse areas of the eyebrow and the powder tip to even out the whole eyebrow, at the same time drawing the eyebrow to shape.


I like this eyebrow liner because it's mess-free, easy to glide on the eyebrows without leaving a too dark and harsh tone, however, it gives a greenish-grey tone which looks like mould from upclose, i wonder if buying another shade would solve this, but it states to recommend 02 Honey Brown for fair skin types? *shrugs*


Here's after use of the eyebrow liner (left) compared to (right) without.

I've heard quite a few bloggers recommending this Kiss Me Eyeliner ($18.90), so i decided to try it out.

The best about this eyeliner is smudge-proof! Previous eyeliners i used, by the end of the day, i would spot black pigmentation around the eyes which sometimes looks like i have heavy dark circles, which is so unsightly. For this eyeliner, i have no such worries and do not need to look in the mirror often afraid of smudging. Still, there's a con, the ink fades off faster. Sometimes i have to redraw the eyeliner to fill up the faded areas.

For those who love ultra thin eyeliner, this may be your choice, it's really thin to draw very precise lines.