Still remembered the first time brother came home after his first two full weeks in National Service, everyone was curious asking about his life inside, more importantly if he is still adapting well. He came home with a body full of bed bug bites! We quickly went to purchase those bed bugs spray for him to bring back camp to kill all the bed bugs. Those who are going in, please prepare the bed bugs spray, spray it before you sleep on the bed.
For a few consecutive weeks when he came home on weekends, he'll always bring home some injuries here and there or problems like heatstroke etc, tsktsk. Now 3 months has passed, it seems like he has already adapted well to NS life, and he's loving it, even thinks of signing on.
My dad, Love and I attended his Passing out Parade (POP) at his camp, Mum didn't make it again due to work *roll eyes*.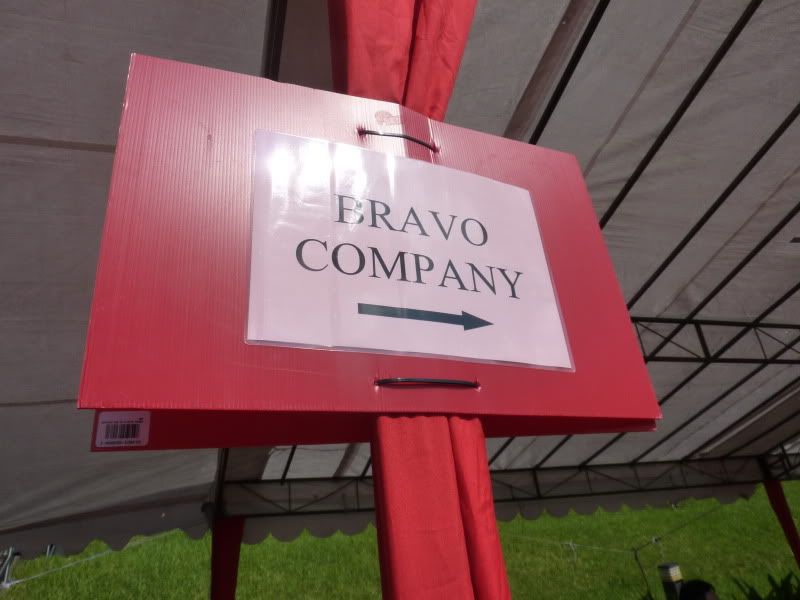 Brother's Bravo Company


Performance by the recruits, every one looks the same with black rim frame spectacles and one inch tall hair


families and relatives busy looking for their sons


spot my brother!
No matter what my brother decides, to sign on or what after his two years of service, i just hope he'll be healthy and able to survive any obstacles ahead.