It was really a hectic day at work, back to back meetings for the whole day.
After work, i had to rush to Only Aesthetics at Singapore Shopping Centre for my fourth appointment.
My first appointment was on 21st July 2011, so calculating on two month interval basis, this month should be my seventh…okay, i missed two appointment after my third, partly due to my busy schedule (actually it's more of lazy to travel down to Dhoby Ghaut as the past few months there wasn't a need to head down to town), also partly because after the third appointment, my underarm's hair growth was significantly slower (probably only need to shave once a week) and when it grows, it's just very fine hair, removal was much easier too.
Well, then i made up my mind that i should overcome my laziness to head down Dhoby Ghaut and persevere to finish up the package since there's significant results, i shouldn't waste it.
I shall update the progress again, hopefully i don't even need to shave after the next few treatments!
The process was always easy breezy, i usually just cater half an hour slot for the whole thing, including waiting time and treatment and viola, i'm done and ready to go for my next appointment. So after that, i walked over to Orchard Central to meet Love and the Batam gang for dinner at Medz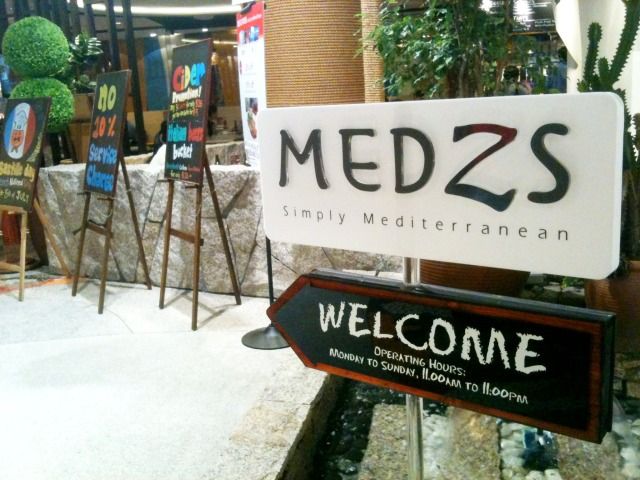 My second time visit, Marche concept which i don't really like because we always have to keep safe of the cards, if we lost it, we'll have to pay like $100? Limited food and drinks selection and it's really expensive. I don't even bear to buy a glass of drink when i'm really thirsty, cost at least $5 and above for a glass of fruit juice!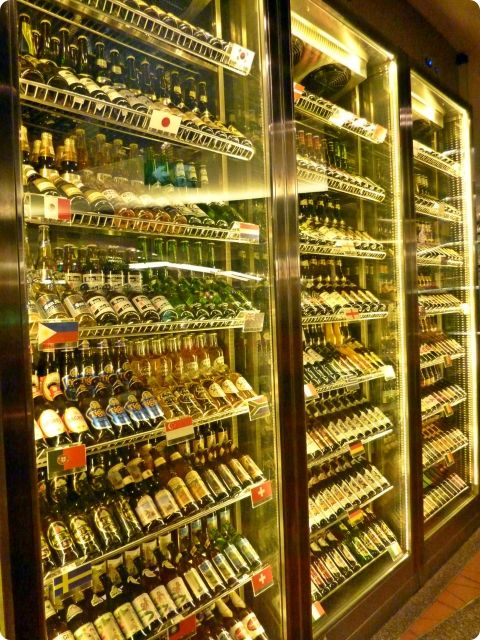 They do have an extensive range of beer around the world!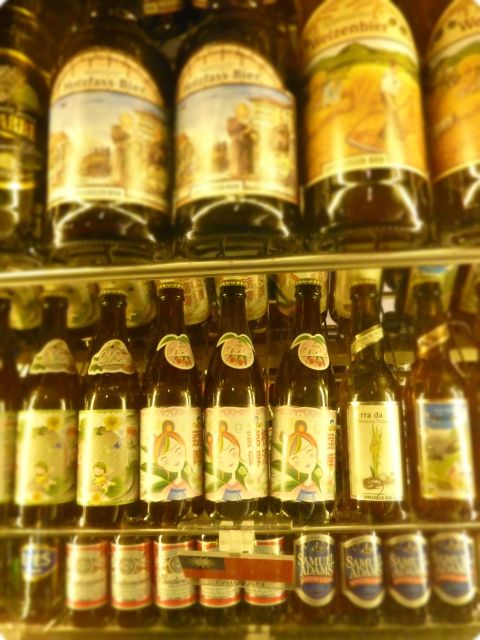 Spotted my favorite Taiwan lychee beer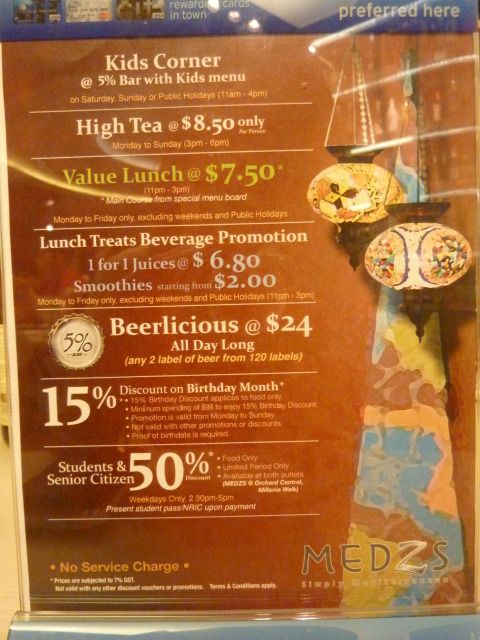 and with the current promotion (any two label of beer for $24), it cost slightly cheaper than Shuffle.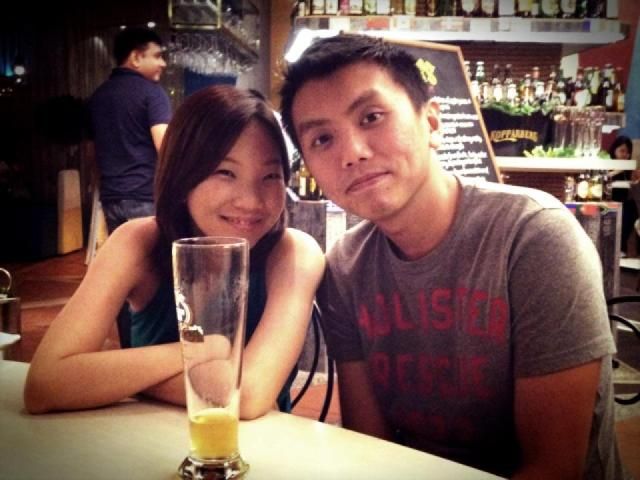 and now you know why the folks chose this place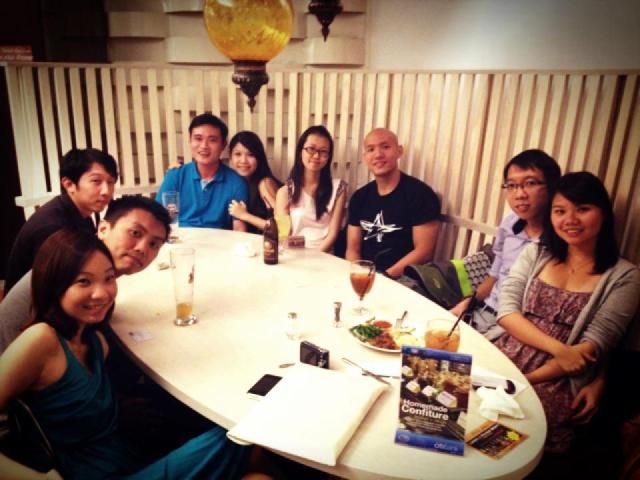 Watched Abraham Lincoln: Vampire Hunter after dinner and at one moment i really thought Abraham Lincoln was once a vampire slayer until Love told me the movie is not real life documentary -_-