You see that kayak?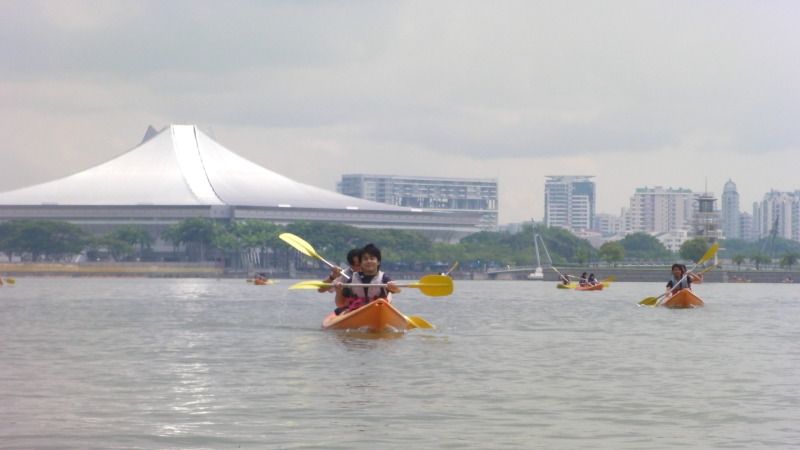 No, the one right at the very back, highly possible you will spot me in that.
Organized a Kayaking session for the team since it's been long since our last team activity and it was just $38 per pax from All Deals Asia.
It was everyone's first experience and together with some other participants, the instructor brief us on how to kayak before we head straight to the Kallang River.
I swear after 10 minutes of Kayaking, my arms were aching already! No kidding! In the end, i resort to waddle using my arms instead of the paddle, very unglam, but desperate times comes desperate moves, especially when our Kayak is way far behind others. My poor partner, Janet, who is smaller built than me had to suffer with this physically weak woman. LOL!


I seriously can't believe on how i managed to complete the whole course. (through Kallang River, to Sheares Bridge, the Singapore Flyer, and finally, the Marina Barrage AND kayak all the way back!) OMG, why did i even sign the team up for this torturing activity? LOL!


Nevertheless, i'm really proud of our team members full support, full attendance and every one of us managed to complete the course, takes alot of determination and strength!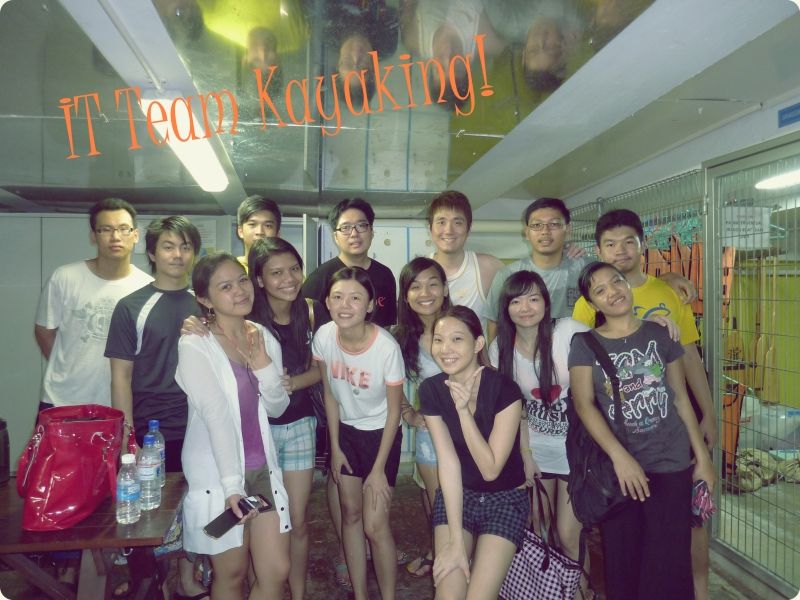 I bet you can see how tired we were from our shagged faces.