I was on leave and coincidentally my parents were at home. Therefore i decided to bring them out to enjoy high-tea together since the weather is unbearably hot and we couldn't really stay put at home.
Decided on Goodwood Park's Cafe L'Espresso as it's highly raved and the location is also quite convenient.
I called to make a reservation but only outdoor seating were available, indoor seating were fully reserved. The staff assured that we will be put on the waiting list and when there's an indoor seat available, they'll get us in. I agreed to it since they said that there're fans outside, so i guess it might bearable for at least half an hour or so.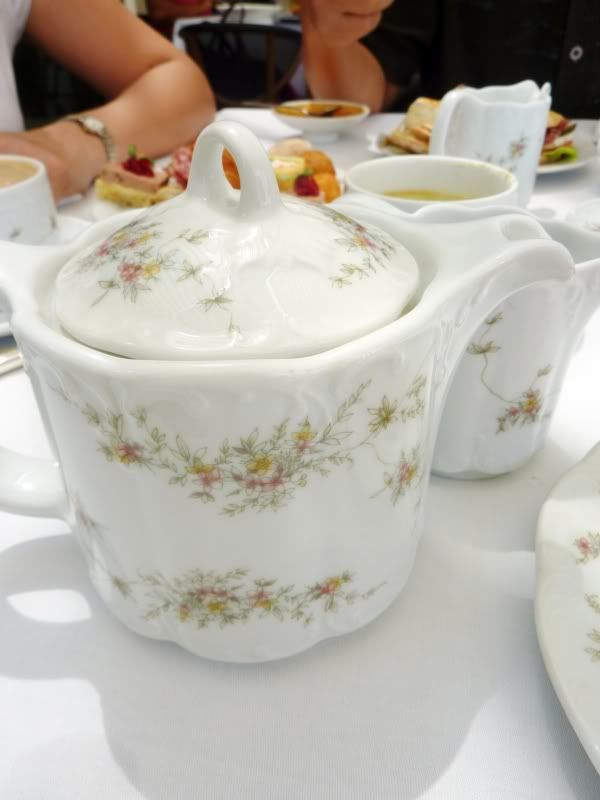 When we reached, i totally regret my decision, the weather was freaking hot and we can't even be outdoor for more than 5 minutes. We just kept going indoor and slowly pick our food selection while enjoying the air-con. I even told the staffs twice to keep a lookout of indoor seats for us and luckily the staffs there were very understanding of the situation and quickly managed to get an indoor seat for us.
We were so glad to get the indoor seating, without that, i guess my stay would not be so pleasant and we would just hurry off after eating rather than sitting down and enjoying the high-tea buffet. Now, with comfortable seating and cooling environment with delectable foods, that's what i call enjoyment. LOL!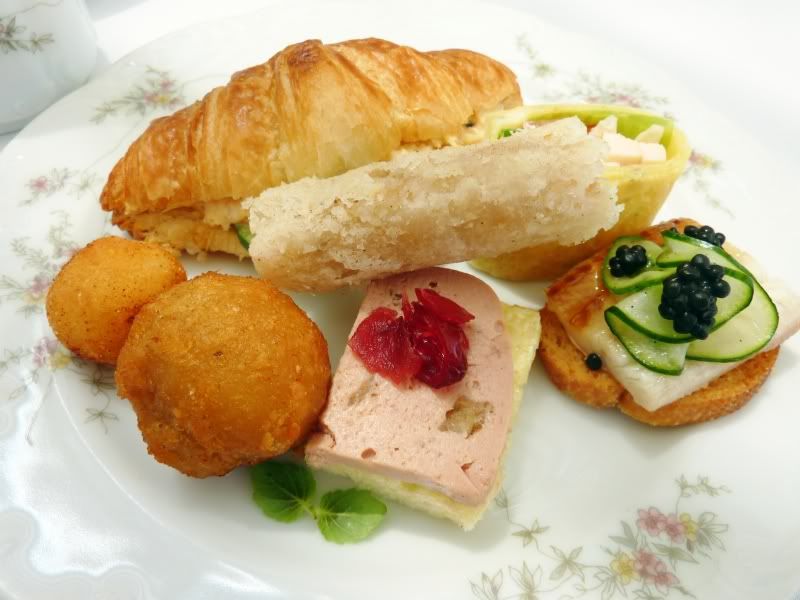 Spot the expensive goose liver and caviar!
I love the tableware, just seems so elegant with a tinge of posh. My parents were pleased with the food, in particular the fruits served, the strawberries were very sweet! Although variety wise it's limited, but i like the way they put in effort in making each of the dishes. I would rather have limited variety but every dish was made to bring out it's best than having a wide variety and all the dishes were prepared in a hurry.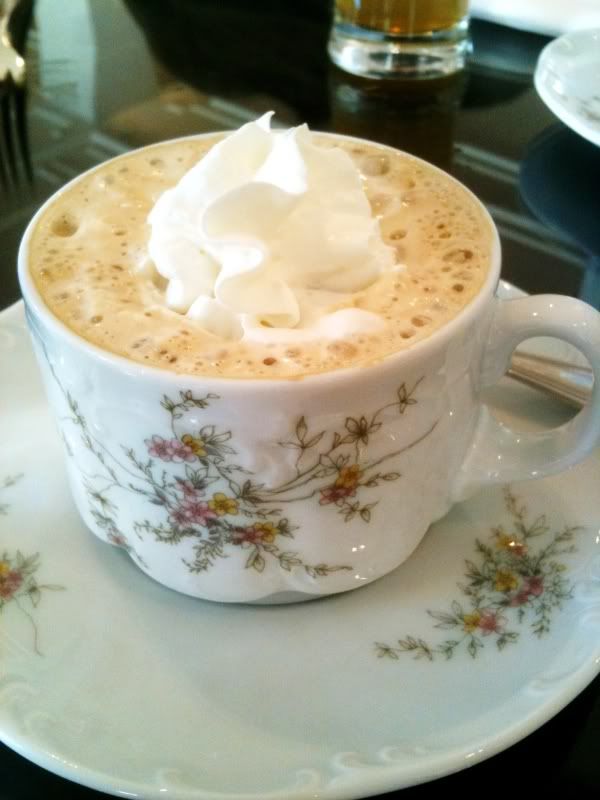 Each of us have two servings of drinks, we were so full that we couldn't bring ourselves to order the second round of drinks, they do have quite a few selections of teas.
This is definitely a pleasant experience with L'Espresso and i had a good parents-daughter session with my parents, such occasions are difficult to find, enjoying and relaxing on a weekday with your parents. I hope there's more such high-tea sessions with them.