This new year was pretty special for me as i got to travel out of Singapore, to a place with falling white snows!
It was considered a fully sponsored work trip, more of a yearly kick-off event at the company headquarters, so i was travelling with a couple of my colleagues too.
Most of us were first timers travelling to US, so we did quite some preparations especially clothing concerns, we have never been to cold countries before, we can't imagine how cold it would be and had to consult those who went before. We had to figure out the culture differences, type of clothing they wear for business formal and business casual.
I bought most of my winter clothing from Uniqlo, just buy everything that is heat tech.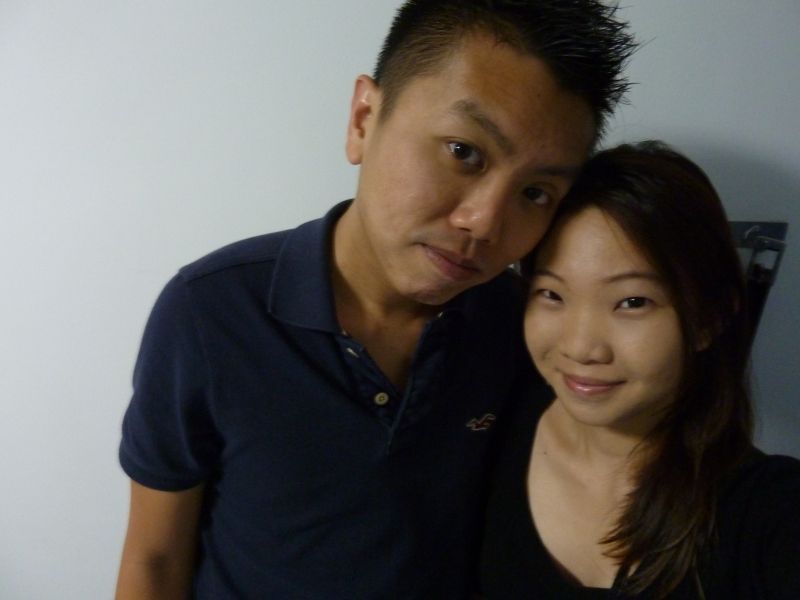 Stayed at Love's house as his house is so much nearer to the airport and just when everyone finishes the new year countdown, i had to arrive at the terminal by 3.30am.


our flight, stop over at Hong Kong before proceeding to Chicago.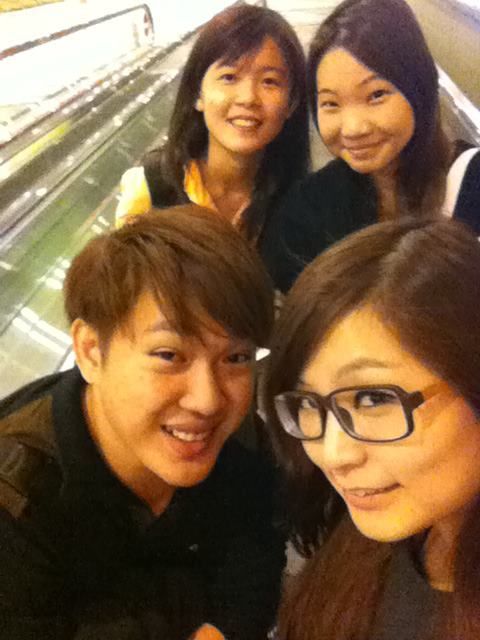 Excited on what's coming next for us!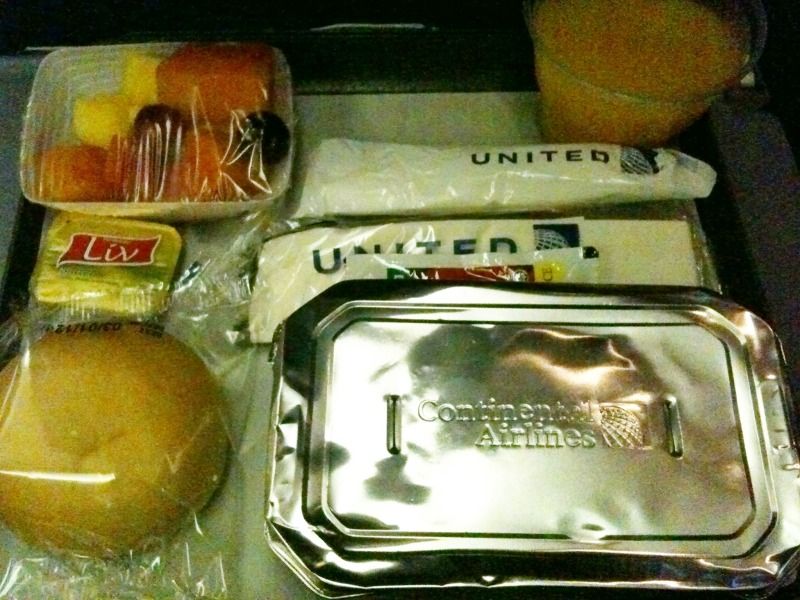 We sat United airline throughout, initially we thought the airline is of SIA standard, but we realized it's probably just Tiger airline standard. I'll whine about it later.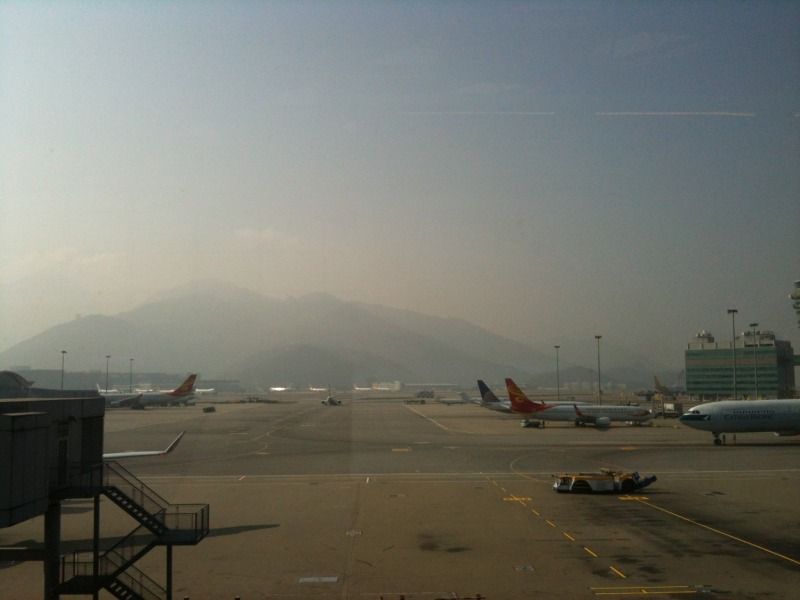 Transfer at Hong Kong airport, 6 hours of flight is still bearable for us.
The next flight is totally unbearable, although i slept throughout the journey, but that's the only thing i could do (there's no in-flight entertainment except the shared big screen at the front).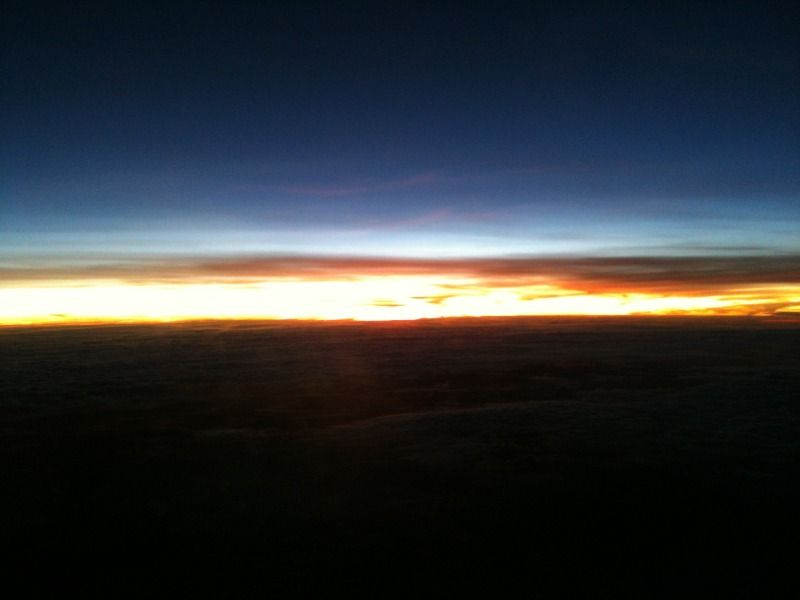 The seats were super cramp even for a small-built like me, i really pity those big-sized Americans who have to squeeze into the tiny seats for about 15 hours? I slept and woke up umpteen times, only to realize time has not pass fast enough and i am not going to land any time soon. It's like when we look out of the window, sometimes it's daylight, sometimes it's night time, we couldn't even figure out when was when already.
My butt hurts! Sitting at the window seat does not even help especially when i have to head to the toilet, the two person beside me have to stand up and get out of their seat so that i'm able to move out. Therefore, i had to control my water intake to ensure i don't have to head to the toilet so many times, even though i'm super thirsty.
Speaking of thirsty, it's very inconvenient that each time i had to press the button to order for a tiny cup of water and then wait for a long time before some steward walks pass to clear the cup, they should have designed a cup holder so we can close the seat tray.


can you see the ice? so pretty!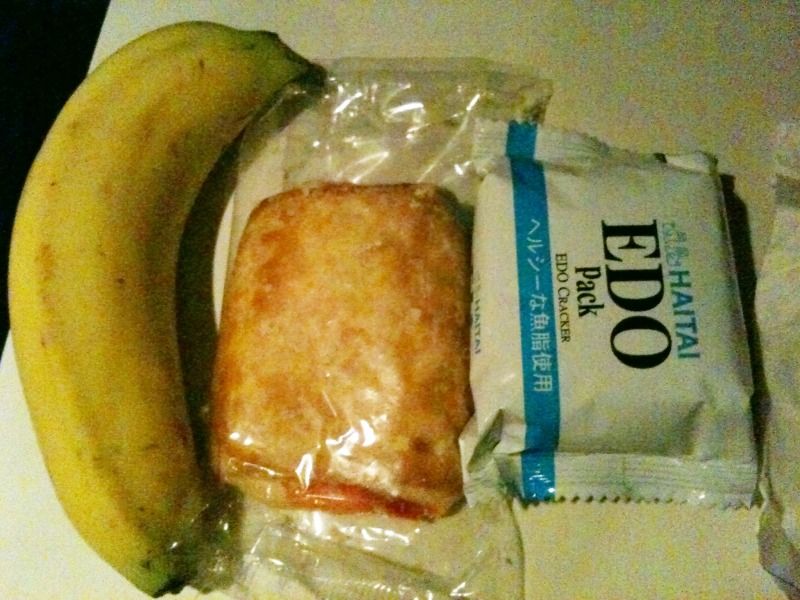 some in-flight snacks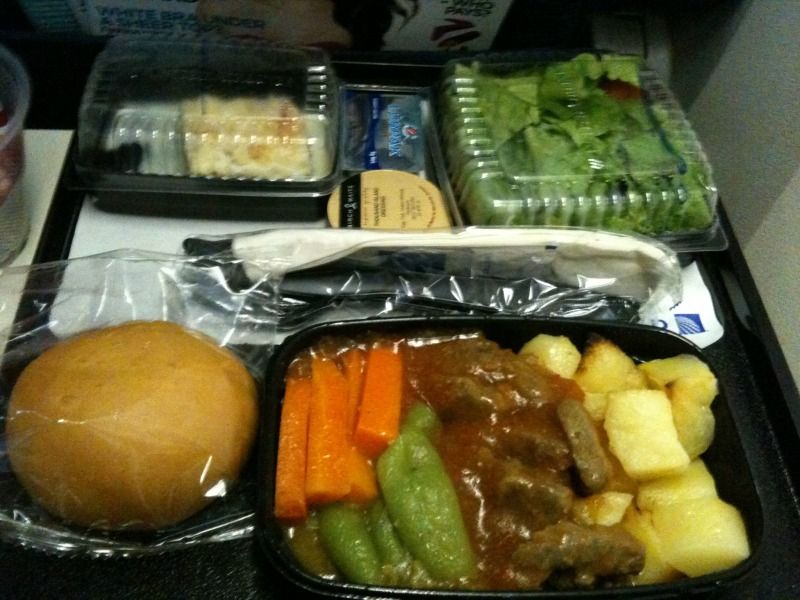 the best in-flight beef cube ever eaten! Throughout the journey, i ordered beef dishes, all tasted pretty good.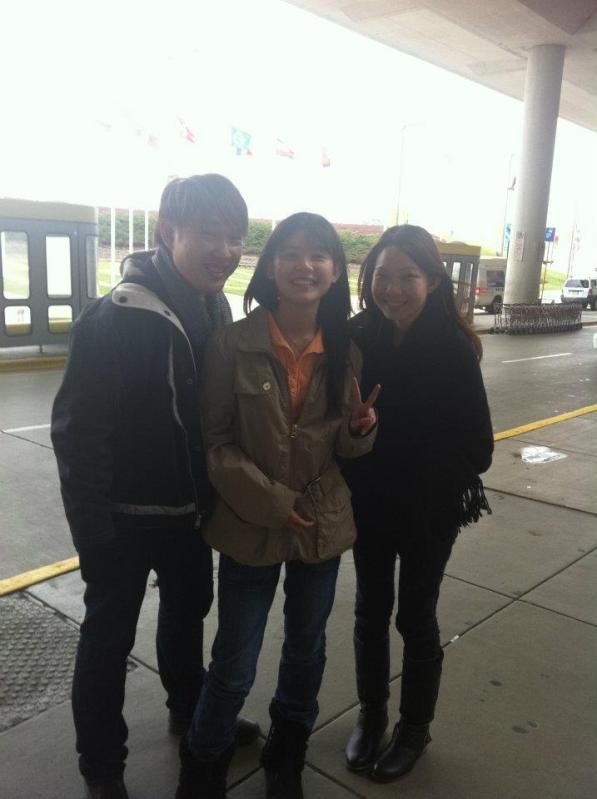 and finally we reached Chicago O'hare airport! We quickly went out of the airport to have a feel of the cold temperature, super chilly, we talked with smoke coming out of our mouth! It was the first time we saw falling snows, the snows just started falling, we're so lucky to catch that!
Headquarters had arranged for people to pick us up at the airport and to our hotel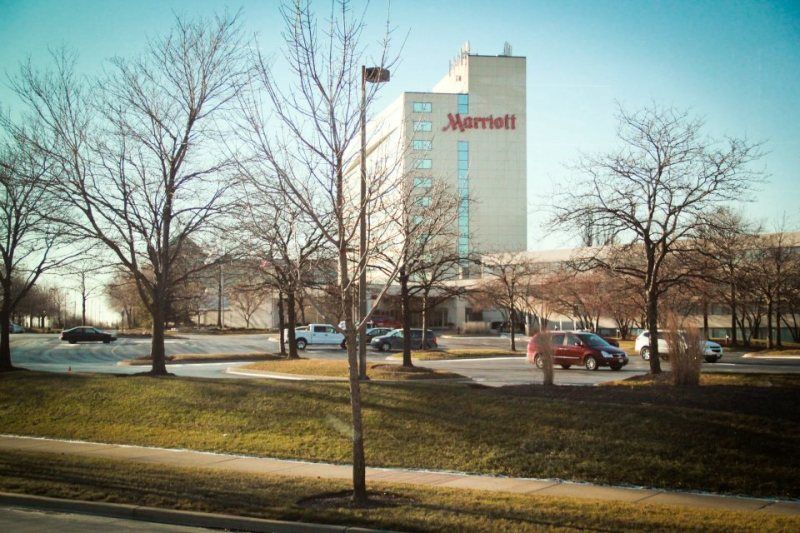 Marriott Schaumburg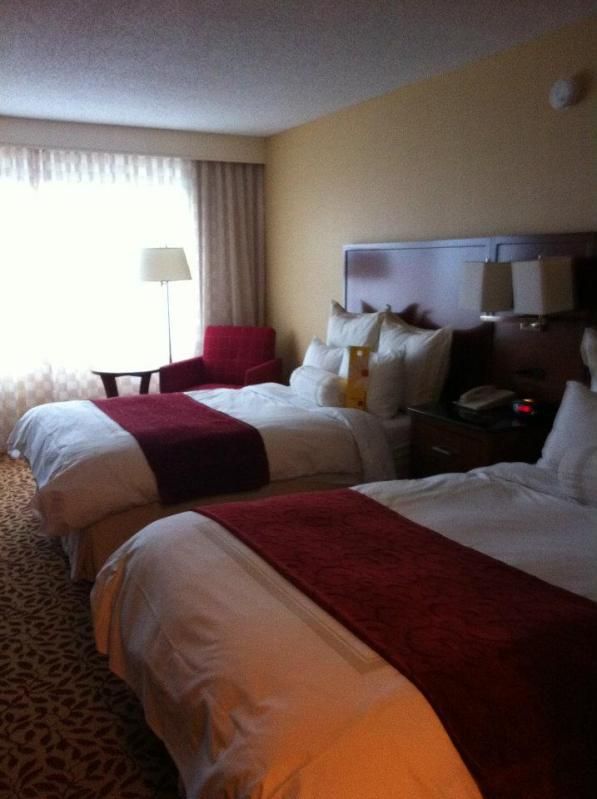 The company is super generous, one room for each and every one. I couldn't figure out how am i suppose to utilize the other bed. Luckily we got connecting rooms, Janet's room is right beside mine.
First and second day were free and easy while waiting for other colleagues from different countries to travel to Chicago.
Although we were pretty exhausted and jet-lag from the long ride, but we didn't want to waste time resting, so we headed straight out to Chicago's largest shopping mall, Woodfield Mall. The hotel provides complimentary ride there!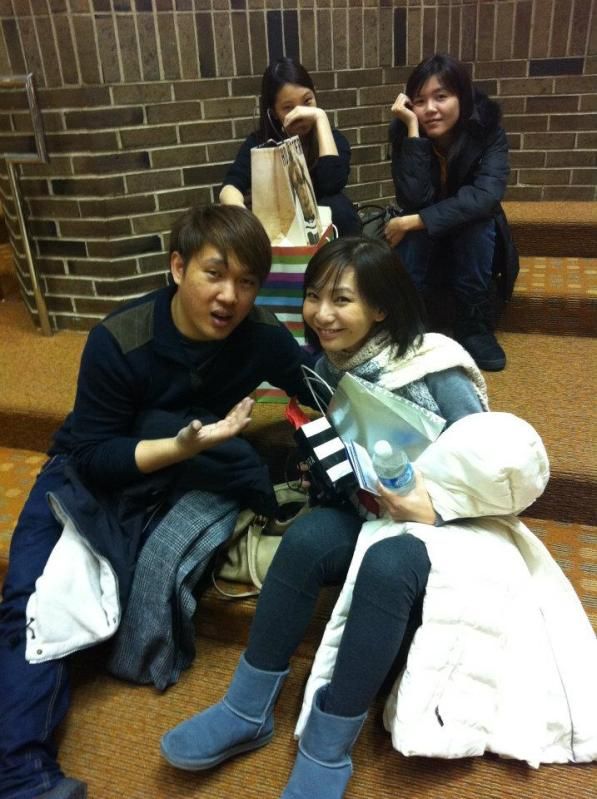 spot my Coach paperbag! We were really too exhausted to continue further.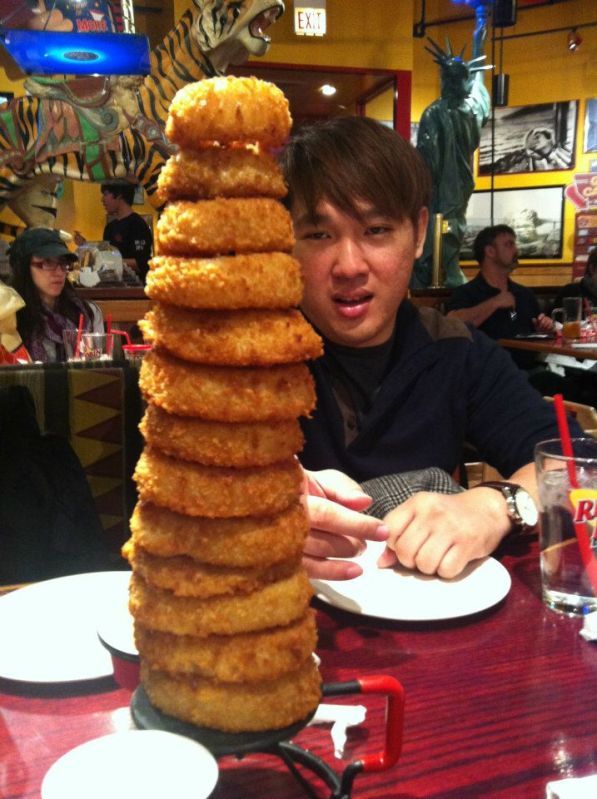 Their shopping malls closed super early, 7pm! We had no choice but to head for dinner, most dining place were also closing soon, except a few, so in the end we decided on fast food. Their onion rings are super large, even Kok was wondering how we are able to finish it. In the end, we packed most of our orders back hotel and no one even touch them as all concussed after reaching hotel. hahaha!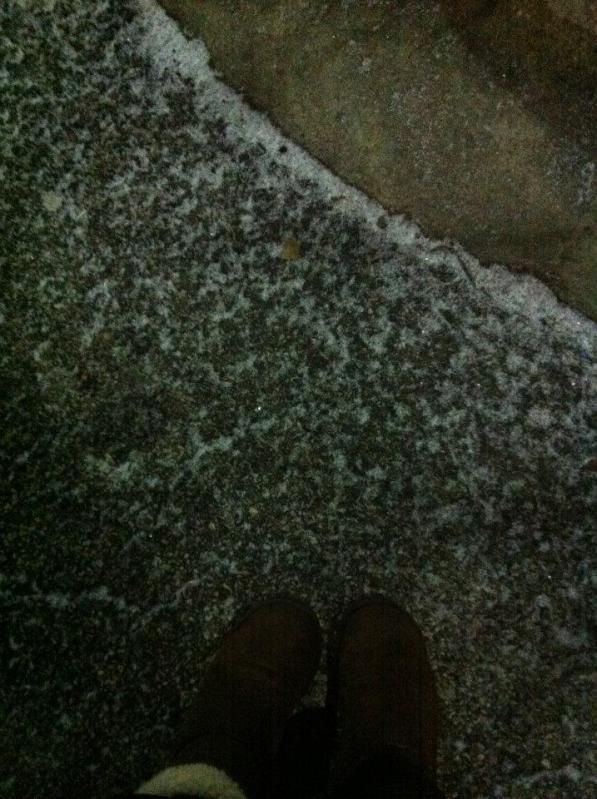 After dinner, we headed out in the open to enjoy the snows…it was really too cold for me to take, i was shivering mad, i was the first to run indoors for warmth LOL!
Next posts, our full day free and easy..it's really exciting!