CNY this year was exceptionally quiet at my paternal grandma's house. Seems like CNY without grandma is getting worse as years passed.
Reunion dinner used to open 3 tables (2 for Adults, 1 for Children) in restaurant but this year shrank to just 1.
Some were not intending to come, while some will only be coming the following day.
My family's plan is to stay on the reunion day and set off to my maternal grandma's house the next day and come back again on the fourth day for a stopover before heading back to Singapore.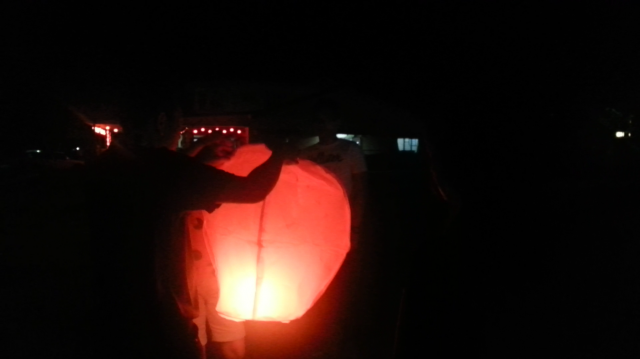 Kept ourselves entertained with fireworks and something new – 天灯 (Sky Lantern)
The atmosphere is totally different at my maternal grandma's house. It's still as noisy and lively with majority of the cousins and relatives coming together, with plus one new addition to the family this year!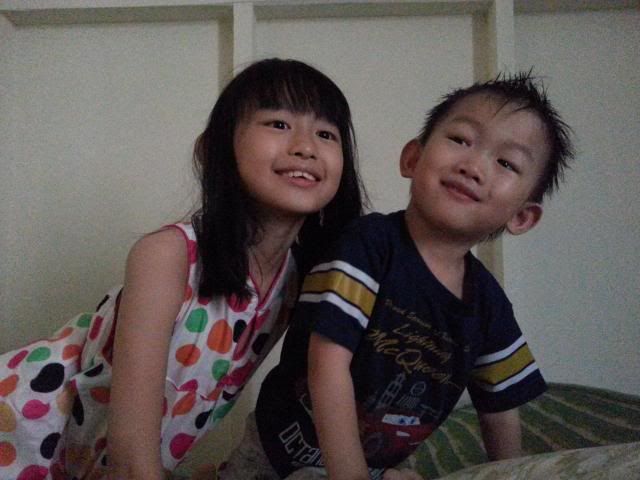 The cheeky siblings never fail to be in my pictures every year.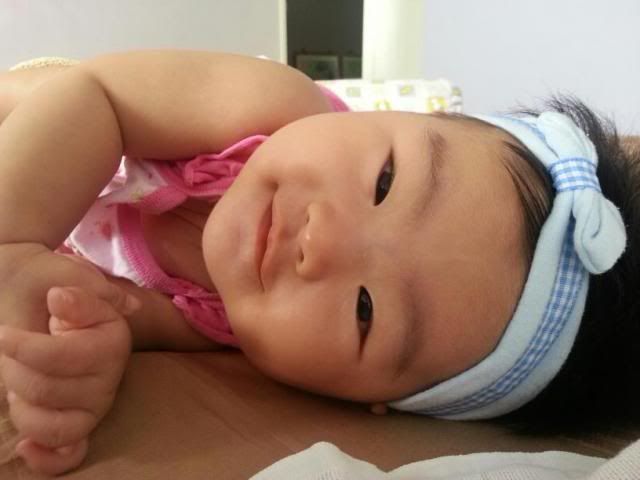 The new addition – Jovenna
One of my relative family followed my family from Malaysia to Singapore for a short holiday, it's been really long since they last came to Singapore and their main motive is to visit the newly opened attraction places like Marina Bay Sands, Gardens by The Bay, Resort World Sentosa, Singapore Flyer. It's quite a waste that i have to work straight after the CNY public holidays, so i can't join them along.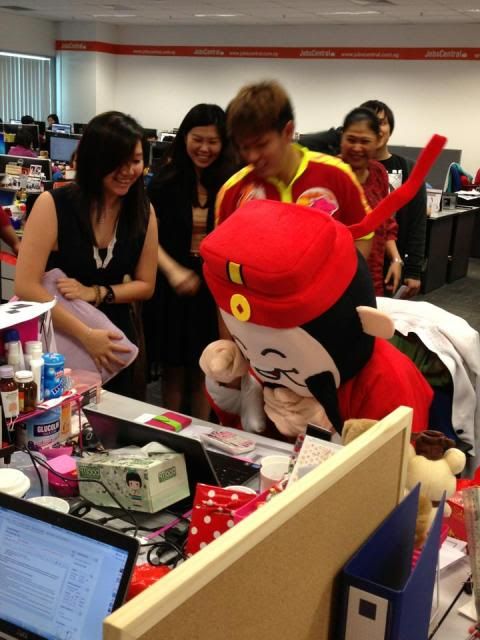 Well, back to office, the recreation committee has once again hired the "Cai Shen Ye" and "Lion Dance Troupe" to our office. The Account Managers were all trying to get the "Cai Shen Ye" to sit on their seats so they will "huat"!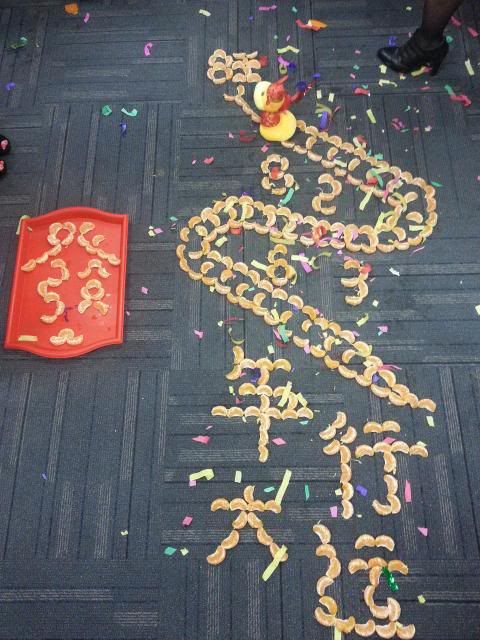 We're very impressed with this Lion Dance troupe, they really did a great job, especially arranging the mandarin oranges into a very nice Snake symbol and a few Chinese characters with 4 numbers.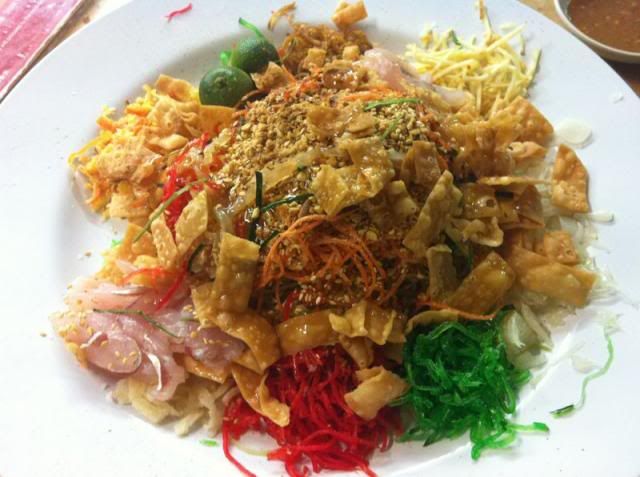 "Lou Hei" with the girls at Chinatown's hawker centre…huat ah! May the snake year be a prosperous and joyous year!