It was one of my clique's last day in the company, never knew our separation would be that fast but well, i think i have come realization that there's no such thing as forever colleagues.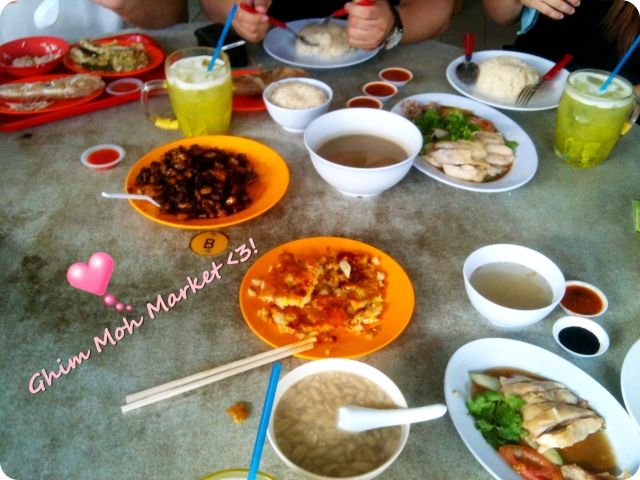 we decided to travel back to the past where the old and happy memories were…Ghim Moh Market Food Centre! Our usual lunch venue when our offices were at Science Park I previously.
Listing our top favorite dishes:
1) Dong Feng Fa Hainanese Boneless Chicken Rice
2) Teochew Porridge
3) Carrot Cake (Black & White)
4) Ah Balling Peanut Soup
5) Vegetarian 米粉
6) Dry Mee Hoon Kuei
and don't forget to order a glass of sugar cane juice!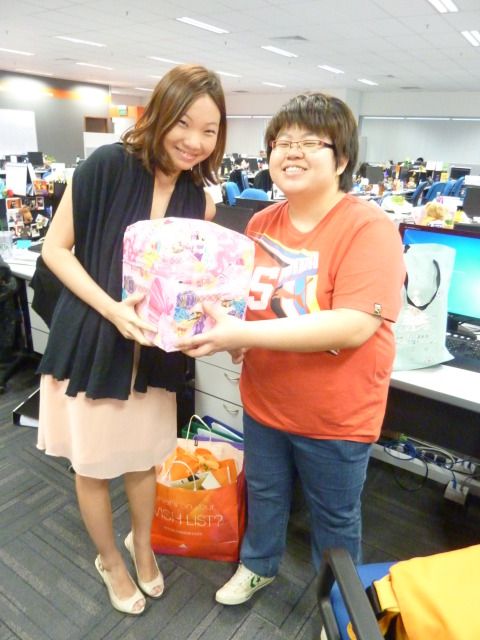 Bought a farewell present for Zhu Ma, hope she likes it, haha purposely wrapped it in Barbie Doll wrapping paper to give her the false impression that i'm giving her a Barbie Doll, almost freaked her out.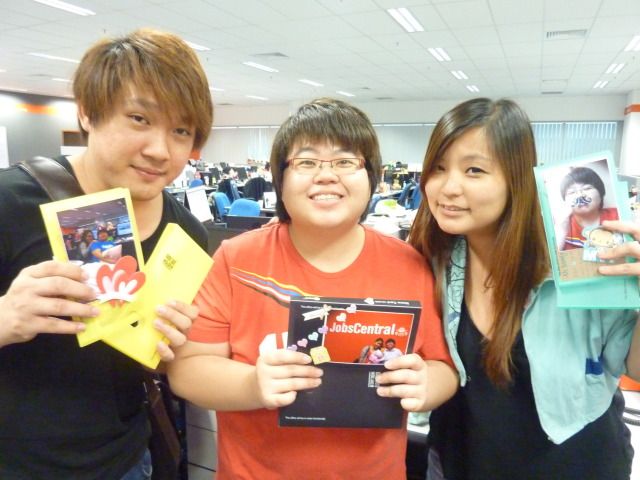 Albums of photo memories… it's really interesting to look back at all our photos and reminiscence the good o' times although with a tinge of sadness that we used to be so young, and carefree with lesser responsibilities and worries.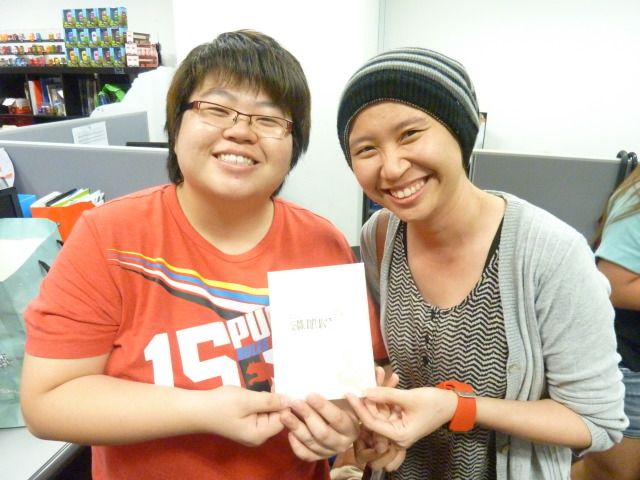 ang bao from the rest of the colleagues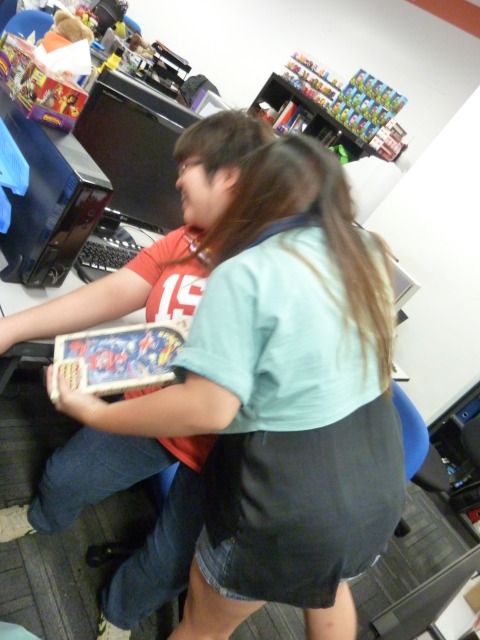 Zhu ma being 强吻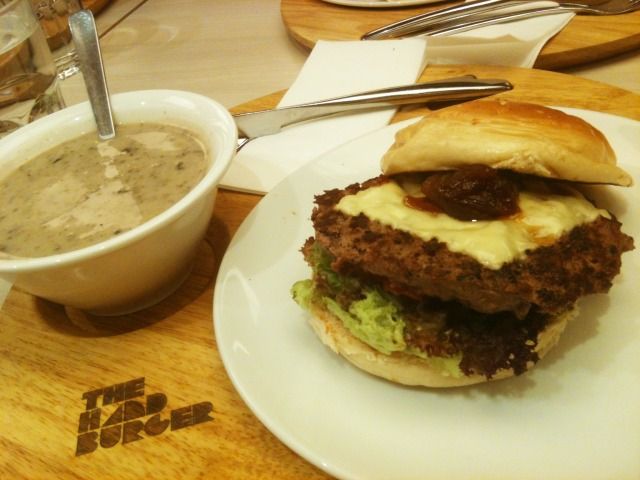 We had dinner at 313 The Hand Burger, we were a big bunch and stayed there for a pretty long time, was glad that the staffs did not chase us out even though there's a long queue outside =X sorry for those who are waiting patiently outside.
The mushroom soup was pretty good, pretty thick with generous amount of mushroom bites. Burgers were huge, tasted average.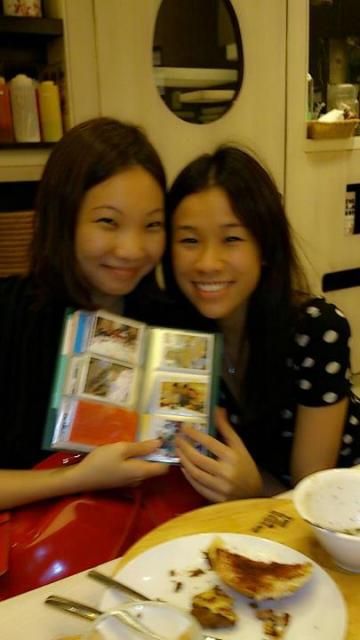 Flipping through the photos, there were some pretty amusing ones.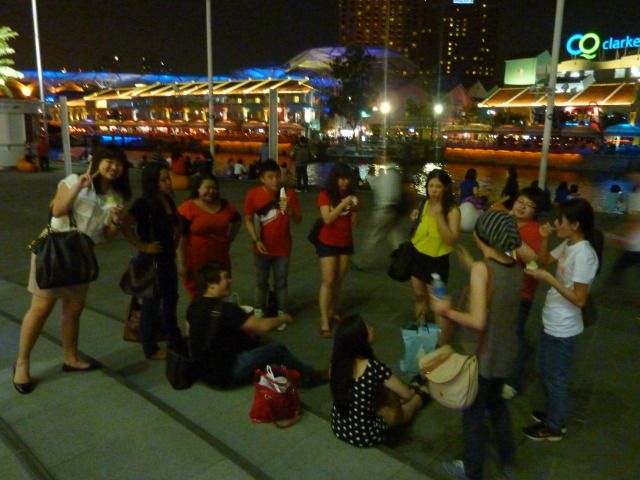 Took a bus over to clarke quay and decided to chill on Shuffle.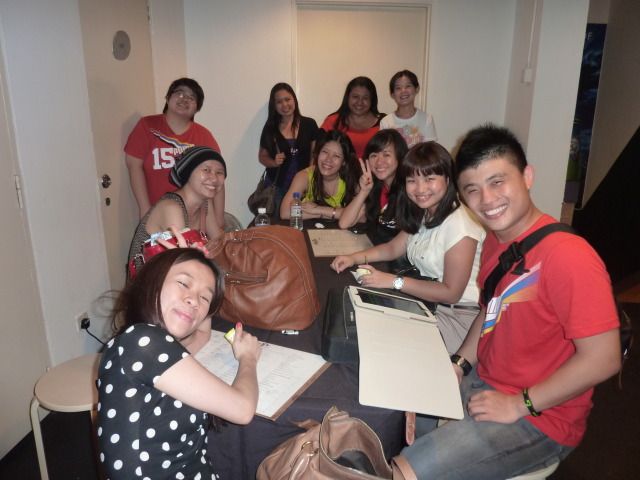 Shuffle was really packed on a Friday night, we didn't made any reservations, so we had to wait outside, luckily they have tables and chairs for us to rest while waiting.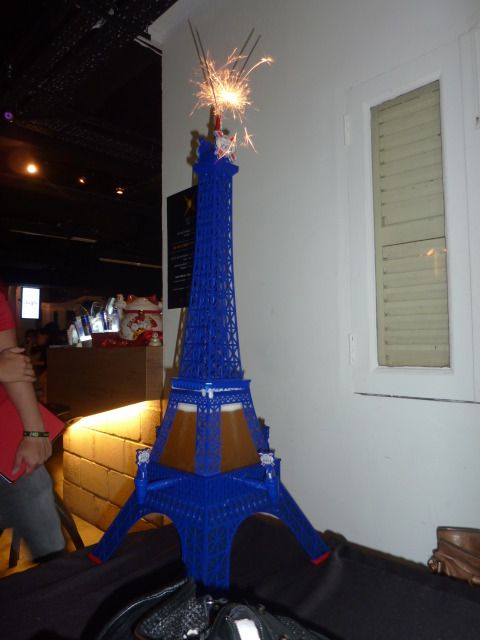 Ordered a tower of beer first while waiting for our table


and the real celebration begins…order another tower of beer with another four buckets of beer.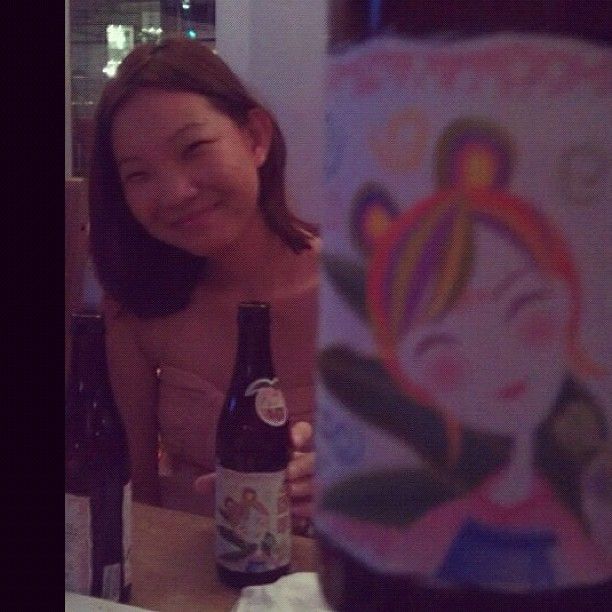 so does this mean i look cheena? lol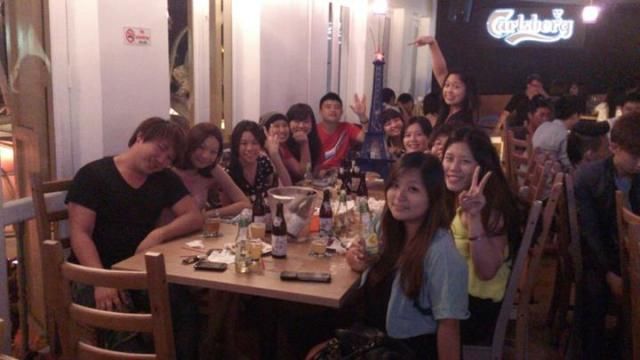 A group photo for the night!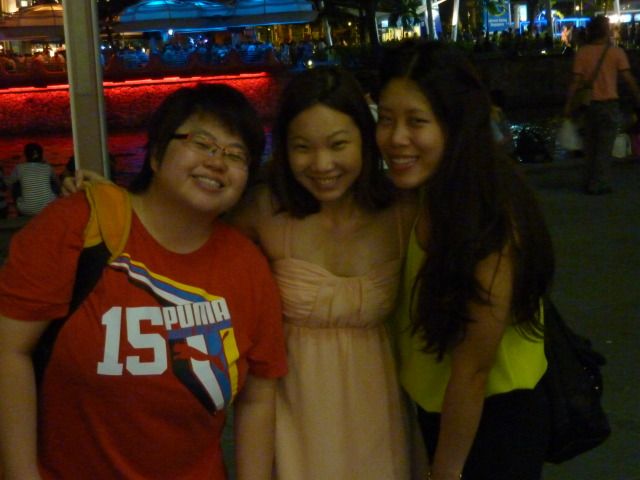 The two colleagues who left the company this week 🙁
All the best in both of your future endeavors!