Attended my cousin's wedding dinner at Amara Sanctuary, Sentosa.
Just the name itself, gives you a very relaxed feeling and situated in Sentosa?! Totally class.


The solemnization was at the all-purpose built Glass Pavilion, i love how it was surrounded with greens.


Look how the whole pavilion looks picture perfect, with sun rays shining in…so dreamy!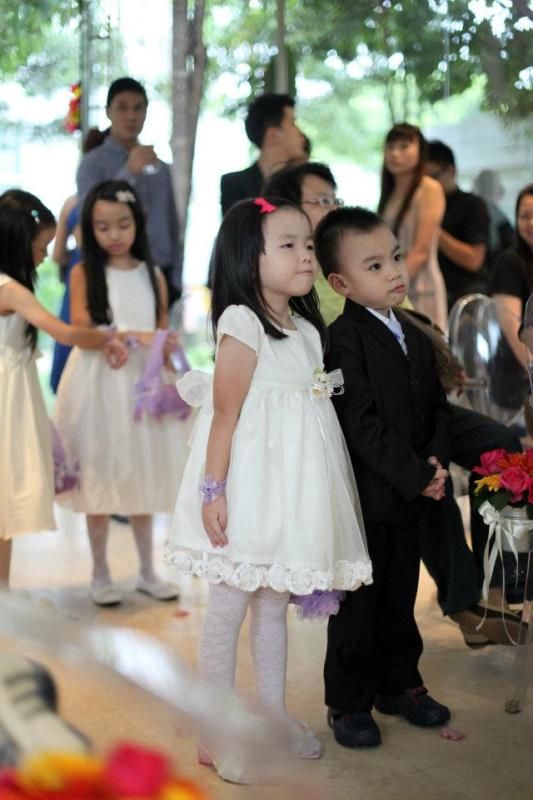 Little flower girl and boy!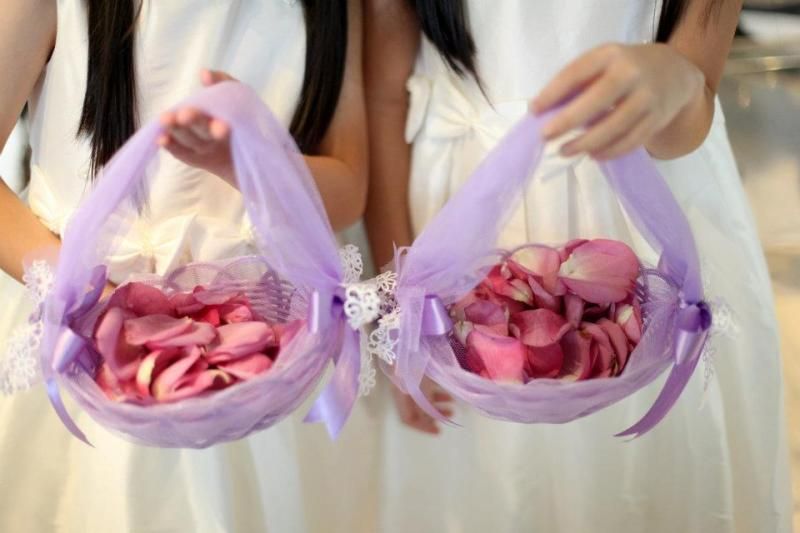 Lovely basket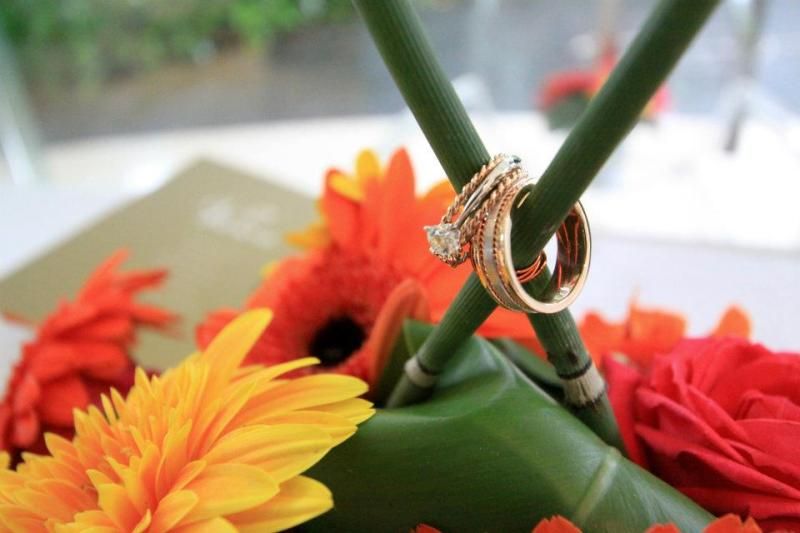 Rings from Fairy's Inc, i love the braided portion of the bride's ring.


Bride's unique car arrival with her father


Little girl's dream of walking down the aisle with dearest family, relative and friends blessings on the side and the one and only man waiting at the front, smiling and waiting with anticipation.


Husband and Wife the very next moment
The couple hired Unique-Colors as the wedding photographer, before that i had been watching their production videos on their blog and thinks they're one of the best in Singapore.


They provide instant print services, so everyone is able to take as much photos and get them printed out on the spot to bring home!


The banquet


Food menu, i swear among all wedding banquets i have attended, this is one of the best food i have ever eaten. Each and every dish is cooked at it's best, i can't point out which is the worse. Baked Cod Fish and Wasabi Mayo prawns are my favorite and they're unique dishes seldom seen in banquets.


Love this photo, the long gown trails


Preparing for their first march-in


second march-in


champagne pouring


the couple's emcee sabo them to play the egg game, bride has to roll an raw egg across from one leg to another, but was stucked. LOL!


Relatives whom attended!
Wishing the couple everlasting love and happiness!