Had an outbreak recently and was looking around for products to save my face. I wanted to change the whole range of my skincare and makeup products. As for makeup, i'm looking for non-comedogenic ones so i went to google around and found this DHC brand actually has a full range of Acne Care targeted for troubled acne skin.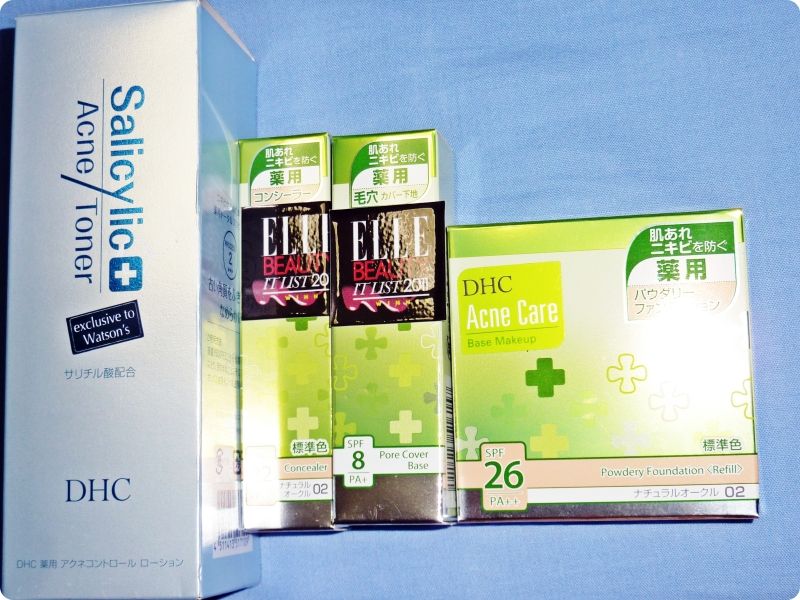 It's really convenient to find everything you want in just a brand. I decided to give it a try, so i bought the Acne Toner, Pore Cover Base, Concealer and Foundation at Tampines Mall Watsons. I wanted to buy the other products of the range too, but i think i shall try it out first before committing into buying the full range.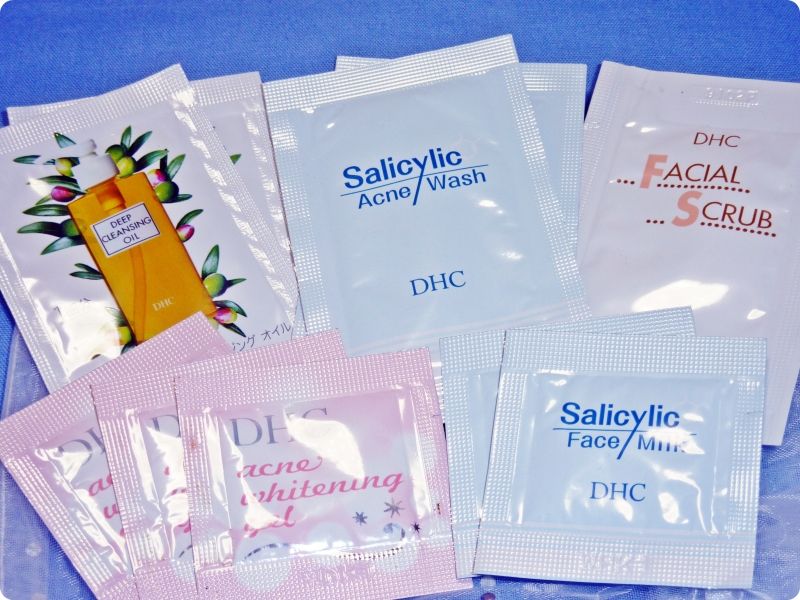 The DHC sales girl was also kind enough to offer me a few satchel of samples and i tried most of them when i reached home.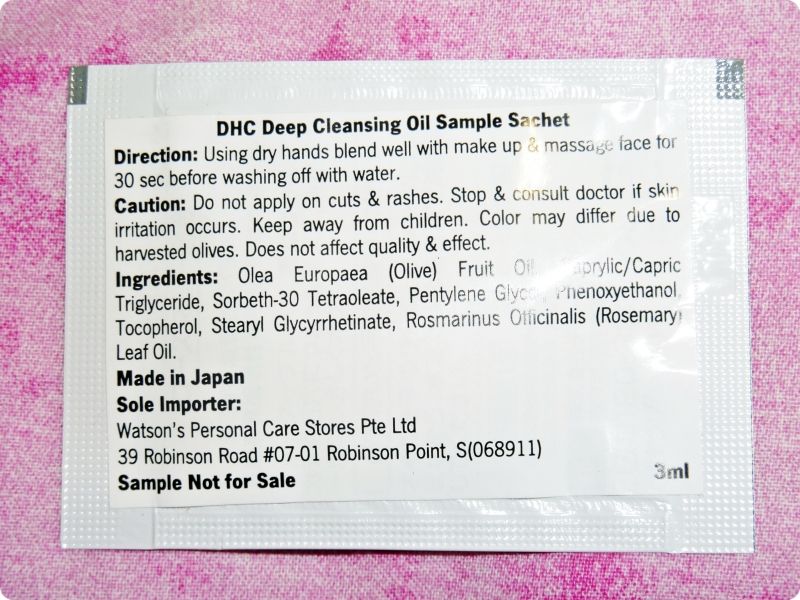 DHC Deep Cleansing Oil – Personally, i don't really like the feeling of oil applied on my face, that goes to all cleansing oil in the market, but i do like the clean feeling after washing it off with water and this does leave the skin feeling soft.


DHC Salicylic Acne Wash – I think the salicylic acid content is pretty strong, especially if you have a open wound pimple on your face, you can feel a little sting. However, to me, i feel like if i don't feel like sting, the product doesn't work well and the sting makes me feel like it's working to kill away the bacteria haha! might be a misconception but that's what i think.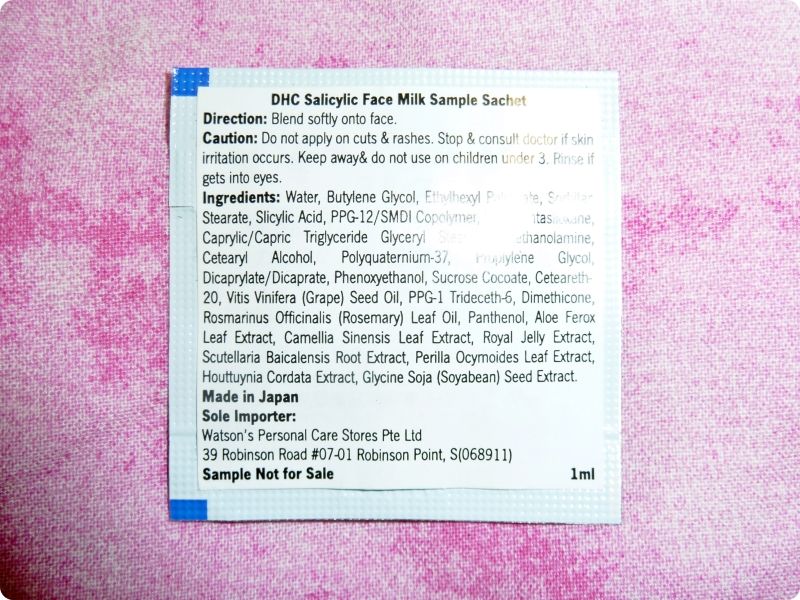 DHC Salicylic Face Milk – At first i was like, what is this face milk for? When i applied it after my wash, oh i immediately fell in love with this. It makes my skin feeling so moisturized and really soft! The next day when i woke up, my face was really soft, i don't know if the cleansing oil and facial wash contributes too, but it does makes me want to buy them all for my daily regimen.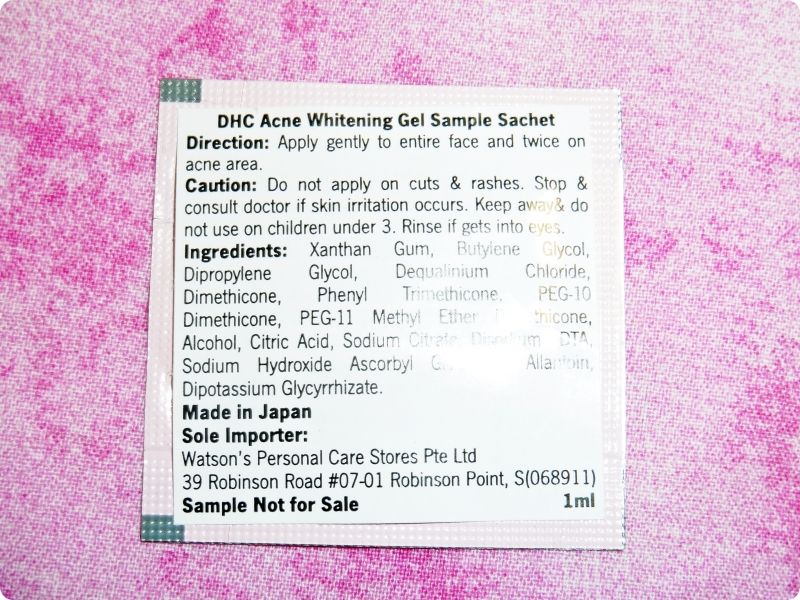 DHC Acne Whitening Gel – Same stinging feeling felt when applied on the pimples but as for whitening, i don't really see much of a difference probably i just used it for a few days.


DHC Facial Scrub – I think it's just normal, nothing much to rave about.
Oh yes, as for the makeup range, the Pore Cover Base, seems pretty good, i like it when after i finish applying it, my face is velvet smooth but i discontinued using it because i felt that my pimples are still not getting much better and i have this "logic" that it could be this pore cover that blocks my pores which might make my pimples worse, correct me if i got the misconception, but i felt it's better to be safe.
I will honestly say that the foundation is crap. After using for a few times, i went back to use my old foundation because the foundation coverage is too sheer, it doesn't even cover up my acne scars. I really dislike those "acne care" foundation with sheer coverage, what is the point of applying when it makes no difference? They should know that people suffering from acne are the ones who needed a thicker coverage to cover up their acne scars? No?
I'm still looking for a non-comedogenic concealer and foundation with thick coverage, do introduce some good ones if you're using yeah!
oh also no Ettusia for me, i tried them after DHC's and they are too sheer for me too. I think i have wasted like almost $200+ for just finding the suitable products but still went back to my old ones =(