This would be the second time that i'm attending my idol's concert in Singapore at the same (most expensive) section.
All thanks to Love, he was the one who bought the tickets way before i knew about the concert hoping to give me a surprise, but his surprise failed because i saw the concert advertisement while i was in Malaysia and i said i will buy it when i get back, so he had no choice but to let me know that he have already bought it.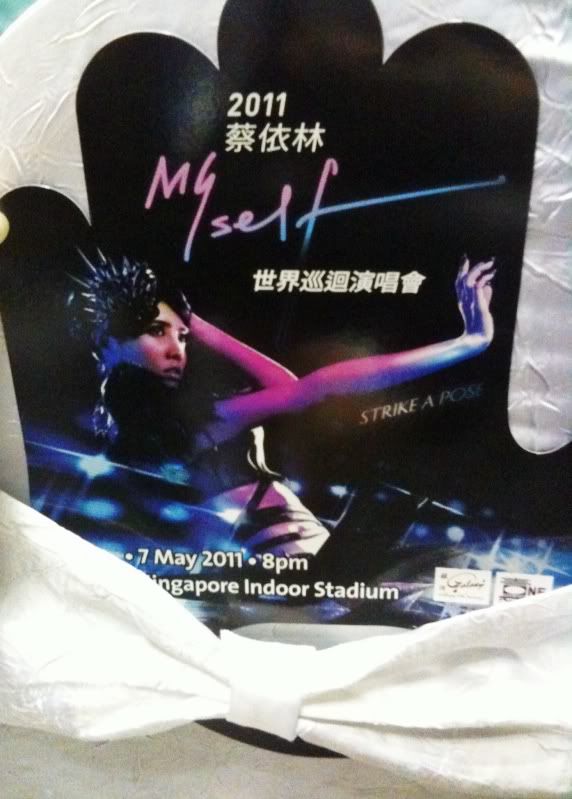 Before the concert starts, i was outside of the indoor stadium looking for those sellers who would sell the light sticks, but to no avail, i didn't spot any, was quite sad because i wanted the concert to look good with the light sticks and stuffs, just hope others would be bringing it.


I was among one of the early fans, i was just sitting the row behind the "official" fan club. It's great to see that they came fully prepared with light decorations of Jolin's name, although sometimes it can be quite irritating that they raised it up and blocked my view, but never mind as long as Jolin is happy!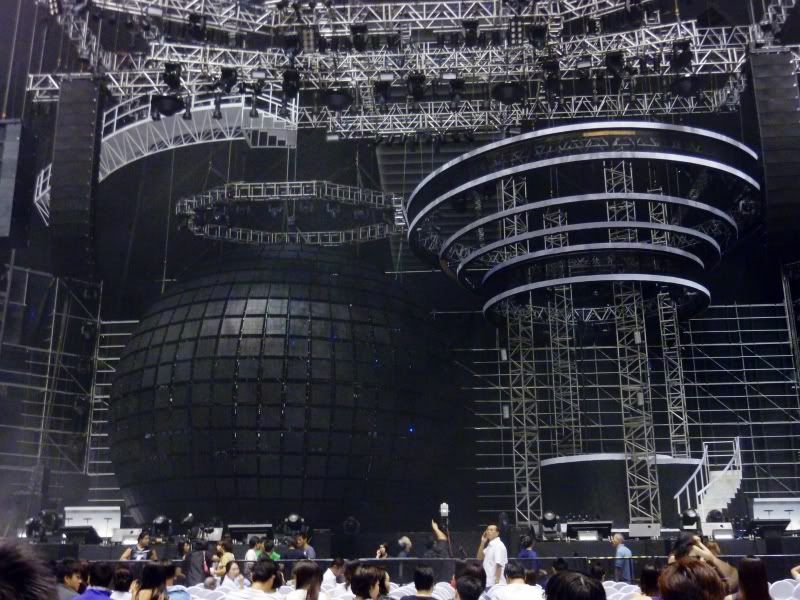 The stage


Her songs, especially the older ones really brings back alot of my memories since secondary school days…yes i was a fan of hers since she started out long ago in 1999.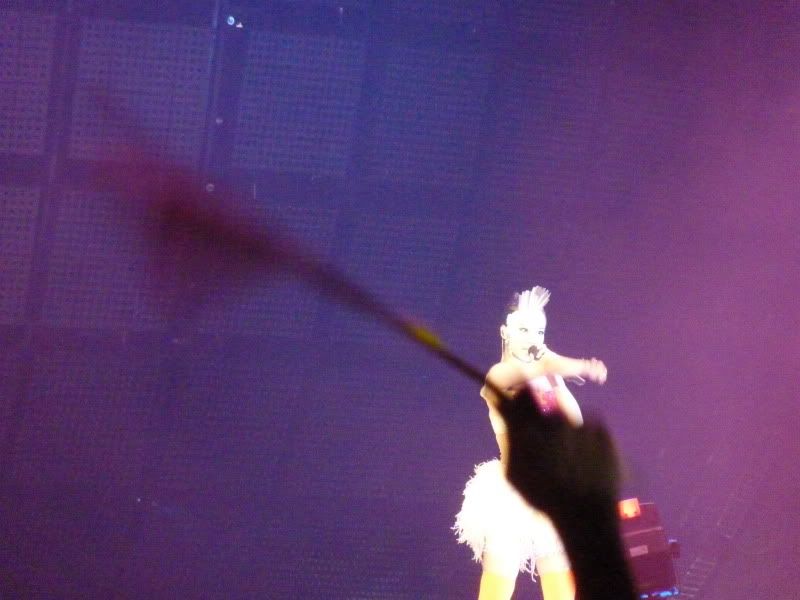 As always, Singaporeans are really a slow bunch to warm up in concerts, Jolin always has to prompt the crowd to get up from their seats and move along the beat, but seldom people does it except the "real fans" or only til the ending. I was standing up all along, singing to the songs and i really enjoyed myself! Love was very supportive too, he tried to sang along although he knew only one or two songs but he tried to hum to the tune of those that he's not familiar with *thumbs up*
I just hope, like what Jolin always hope, everyone would be more hyper during such rock concerts, it's like hey we're not in a lecture, just loosen up and move to the beat!
And i was really sad when nobody actually shouts for encore after the last performance, i was really anticipating for that moment because the previous one that i attended, had an encore! And i remembered Jolin was very very happy! Perhaps this time Jolin was at backstage waiting for the audience to shout for encore, because after the last performance, there's actually a moment of dark silence (which i supposed is for people to shout for encore) but nobody did and therefore they just proceed with the ending. 🙁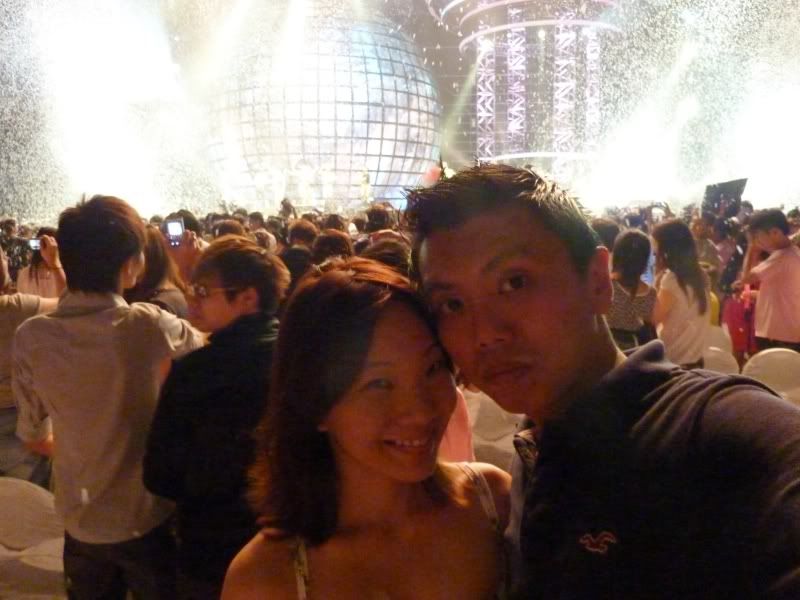 Well well, now i hope to attend Jolin's concert in other countries to experience how the audience sway with the music!
It was the GE Election period, therefore Love and I decided to hop over to Hougang (most hype area in Singapore) to get a feel of the election atmosphere.


There was really a huge crowd and the residents of Hougang were all so elated and cheering when Yam Ah Mee announced that the WP won PAP for Hougang. I like the cohesive spirits where everyone seems to have no barrier and you can just strike up a conversation easily with one another.