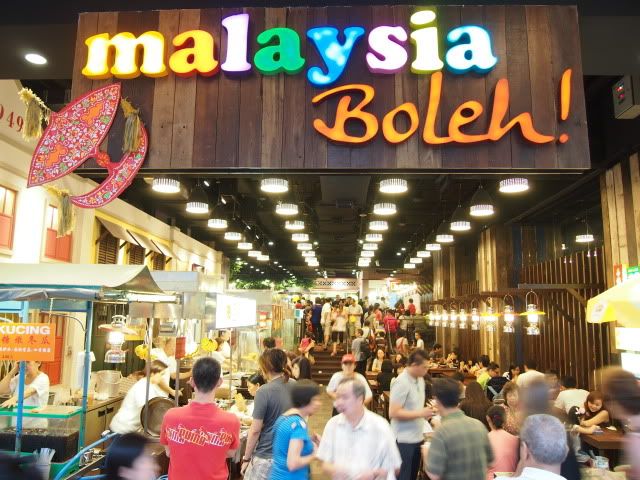 One of the latest craze for west-siders is to flock over to the newly opened food court in Jurong Point – Malaysia Boleh located at level 3, which sells authentic Malaysia's Street Food.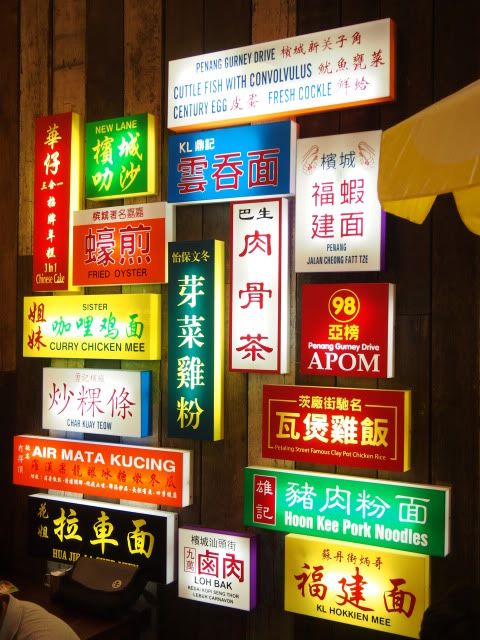 Although the food court has been opened since a few months ago, but the crowd has not died off, this shows that the food must be somewhat edible.
The most challenging part? To find a seat in the tiny food court. You will at least need another person to 'chope' seats for you, else forget about eating in.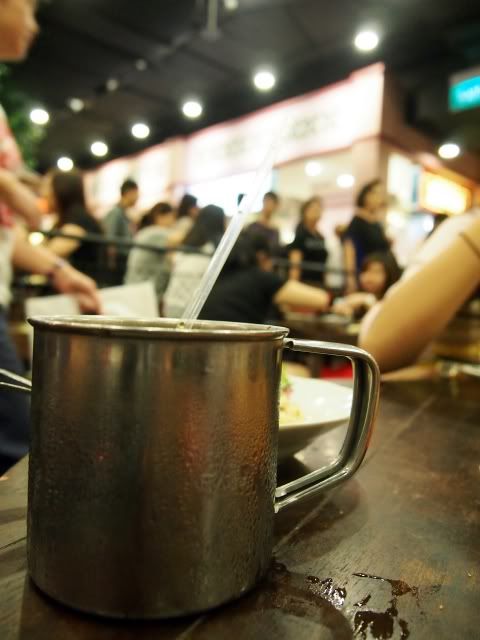 I love the longan drink, drank up all by myself leaving not a single drop for Love. haha! It contains pieces of longan meat as well, i like!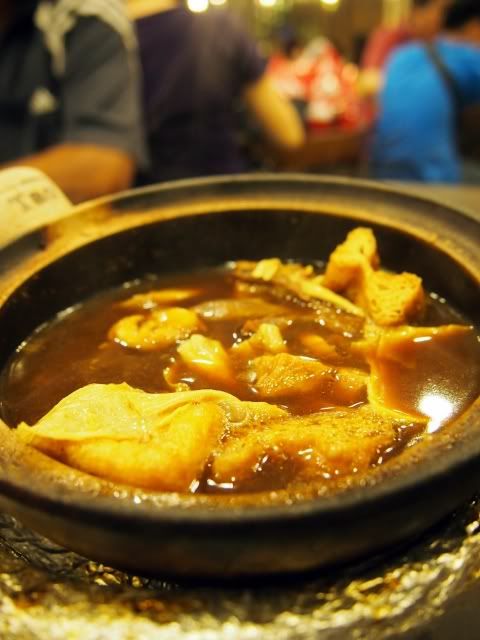 Malaysia's Bak Kut Teh is different from Singapore's heavily black peppered Bak Kut Teh and there are also much more ingredients such as mushrooms and dried bean curd.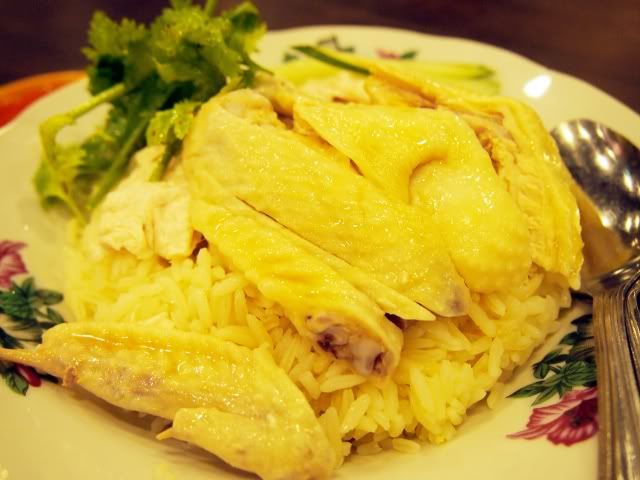 Chicken rice was so-so, chicken meat was normal but the chicken rice is quite fragrant.

Prawn noodle's soup was too thick IMO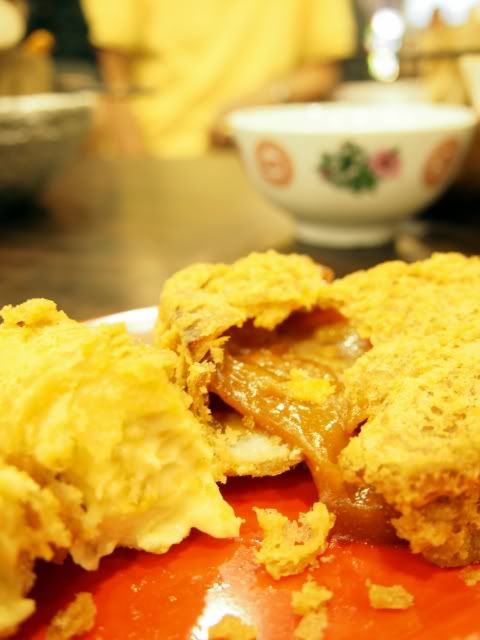 My mum used to fry these "nian gao" together with sweet potato and yam during Chinese New Year! Brings back the nostalgic taste!
Generally the foods are worth trying, prices are normal food court prices ranging around $3 – $6.
If you are bored of the usual food court dishes, you may want to try this out! We will be back to explore more!