The camera i'm using (Panasonic Lumix TZ7) is actually a good camera, especially the super zoom, LCD screen, superb HD video recording, but being a noob in photography, i didn't do any homework to learn to take excellent shots with the camera. As much as i would like to learn a trick or two for photography, but, call me lazy.
I've been thinking for the longest time to get a DSLR, not because i think i can fully utilize it, but because it allows noob (and lazy) people like us to have slightly better looking pictures without much learning. haha!
Olympus Pen Mini has always been the one i've been lemming for, due to the small, lightweight and customizable body and the art filters because without any skills, you can still get the depth of field look. =P
Love and i head down to COMEX and although Love suggested splitting half half share, i still had a hard time deciding whether to purchase it because i didn't want to waste money considering this is actually a want than a need. Just when i decided to walk out of Suntec without buying, i had a change of mind. LOL!
And i haven't regret it since because it's really a good bargain considering the usual price was $868, COMEX was selling $558, the salesperson gave us a price of $528 (although i still felt we can bargain down more) and Love is sharing half with me!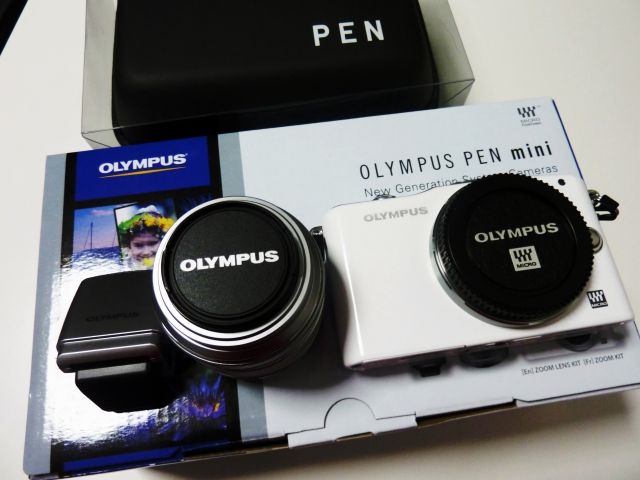 At last you're mine, PEN Mini! <3