Updates on my new flat:

26th April
Completed 9th storey, preparing for 10th storey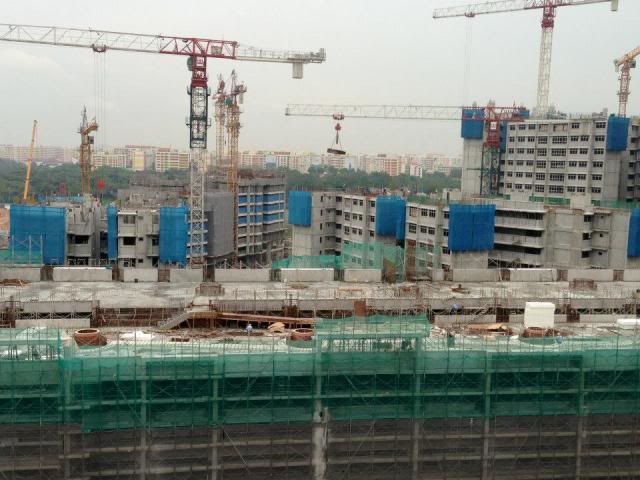 24th May
Completed 11th storey, preparing for 12th storey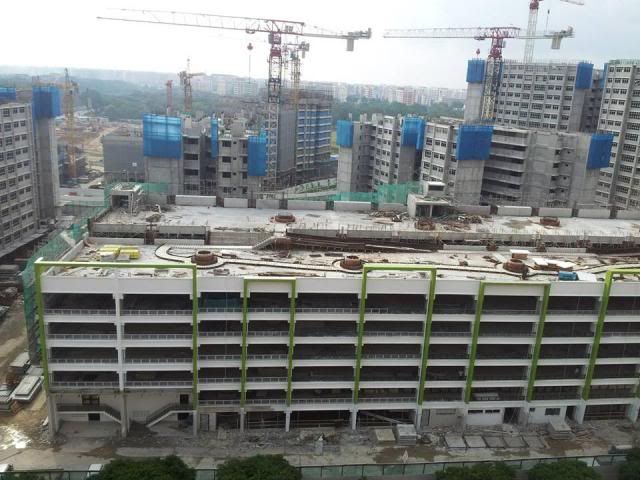 You can see that our carpark is almost done up with the paint coating, left the garden top to be furnished. For those faster  progress flats, some have already completed the full 17th storey and the good news for them: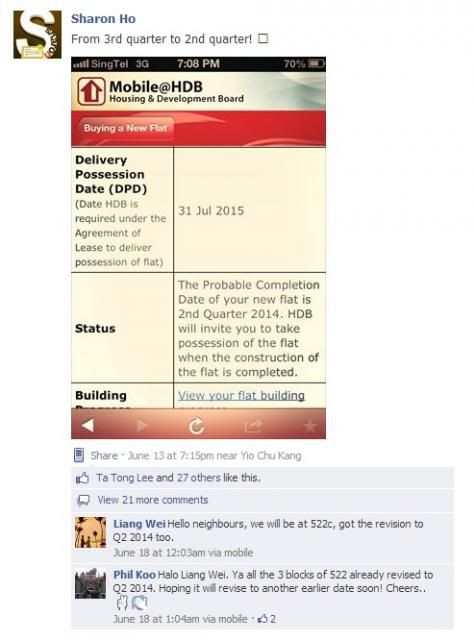 Their Probable Completion Date is revised earlier from Q3 2014 to Q2 2014! Meanwhile the rest of us are still eagerly waiting for HDB to revise ours as well, let's keep our fingers crossed.
Previously, i posted a video on the Tampines Town Hub which is slated to complete in 2016. On 11th May 2013, it was the ground breaking ceremony! The design of Tampines Town Hub was shared with the Tampines residents and here's a video of it, got me looking forward to it again!