As time passes, people leave and join the company at such rapid rate that even old bird like us can't even recognize the new people faces anymore unless there are chances of working together. It seems like it's been long since we last played team building games on a company basis probably because of the significant increase of headcount and we are busy expanding and growing at rocket speed. This team building session comes as a much needed one, thanks to rec com.
The company was given a half day off just for the team building session, and everyone hopped on the chartered bus from our office at IBP to Playlor at Punggol, a good 45 mins ride.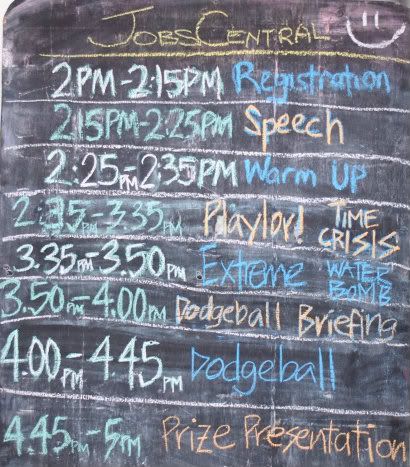 Game plan of the day.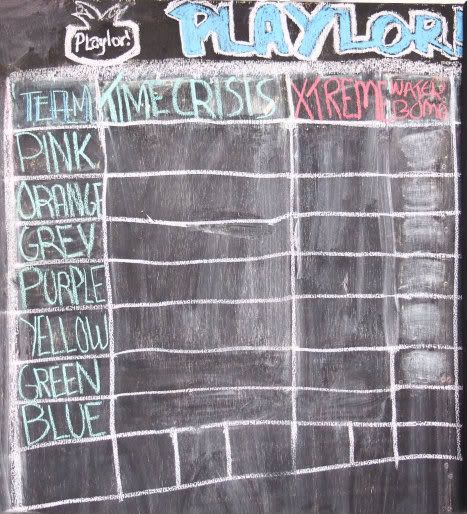 We were divided into different cross functional teams, i'm in team Grey!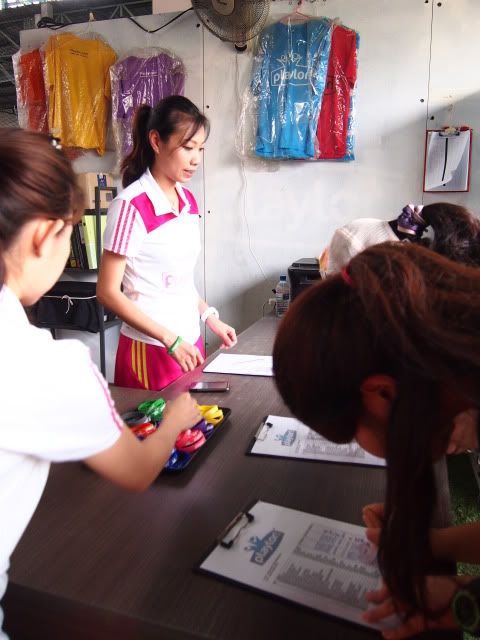 Registration upon arrival and collection of our team color bands.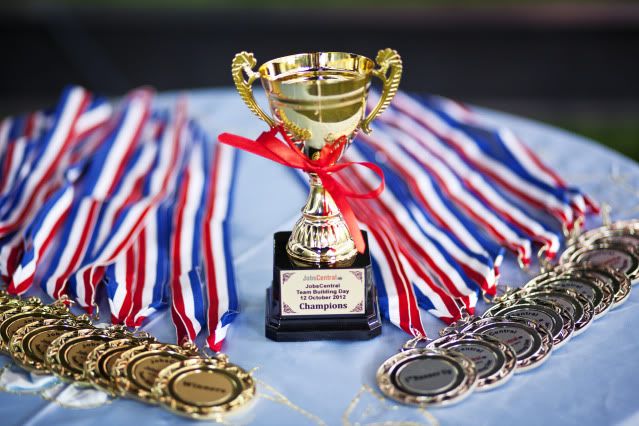 Trophies and medals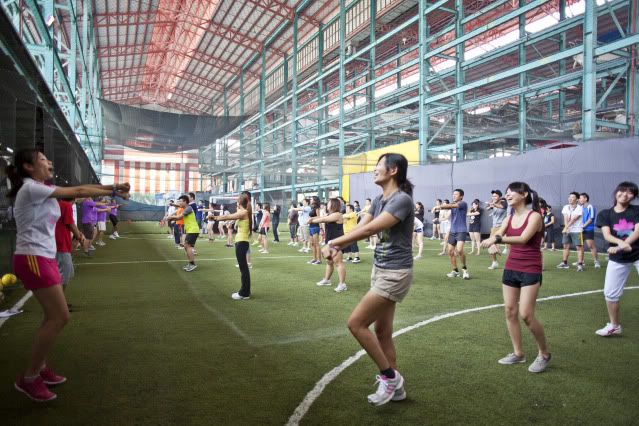 We started off with warming up which we were unexpectedly duped into Gangnam Style position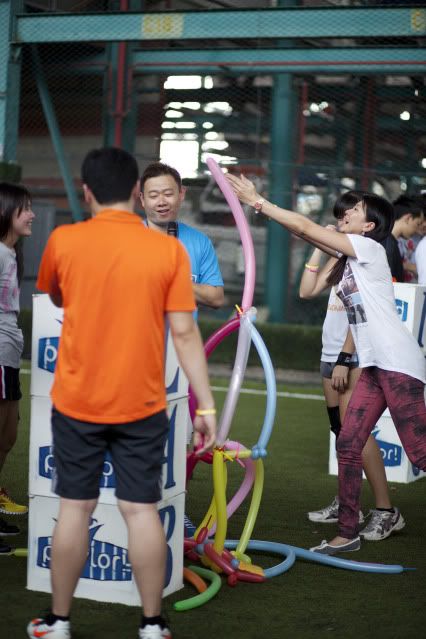 The first game was to make use of balloons provided and build a stable structure that surpass the height of the boxes

Some are scared of balloon burst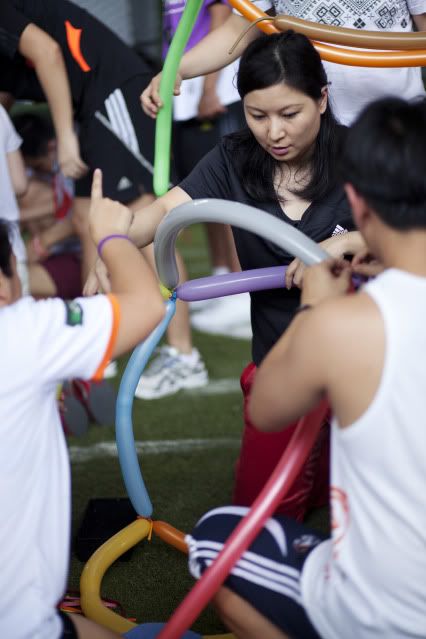 while some are fully concentrated on building the stable structure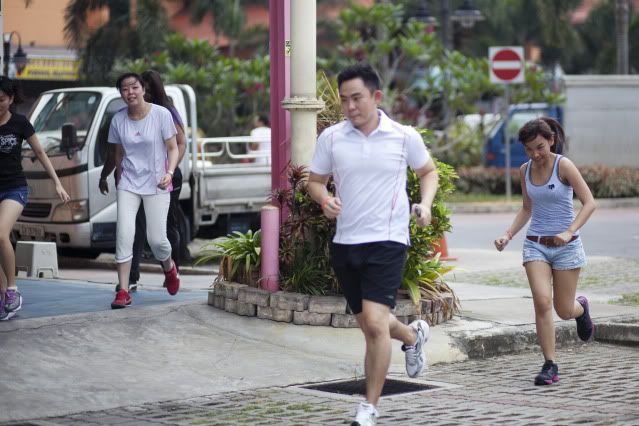 It's only when the team passes the stage, then we are handed the treasure hunt cards to search the entire area and take a photo with it for verification.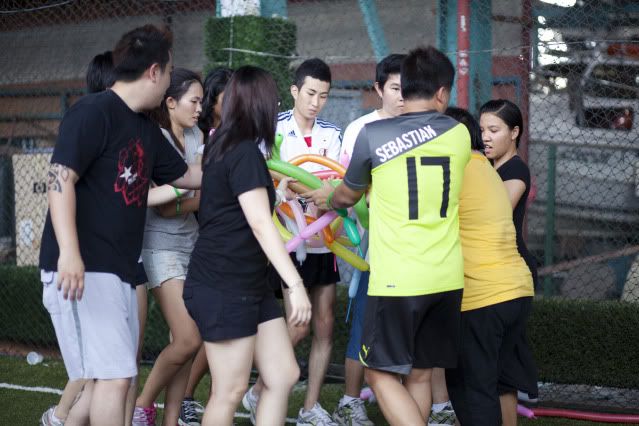 After much running and sweating, we have to make use and modify our previously constructed structure so that the balloons can hold up to 3 balls, walking and supporting it from one end to another without dropping them.

This has to be the most difficult part of all games. We have to stand up, without our hands, using just shoulder to shoulder support. Imagine everyone already sweating like hell and we have to stick on each other, eww.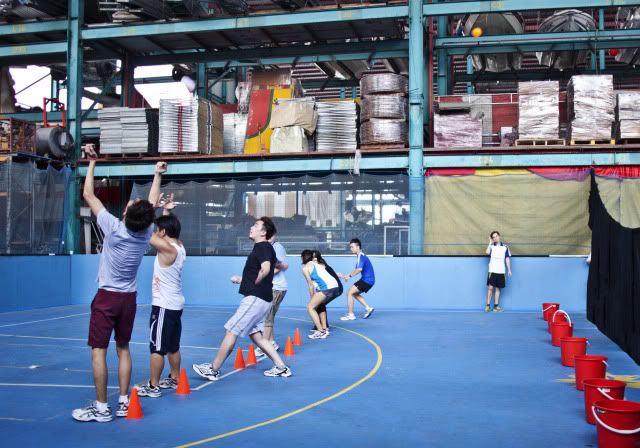 Next was where everyone enjoyed the most. Water bomb, one team member has to throw the water bomb facing backwards

and other team members have to catch as much (pink) water bomb as possible. The scene was in total chaos, with water splashing from all sides.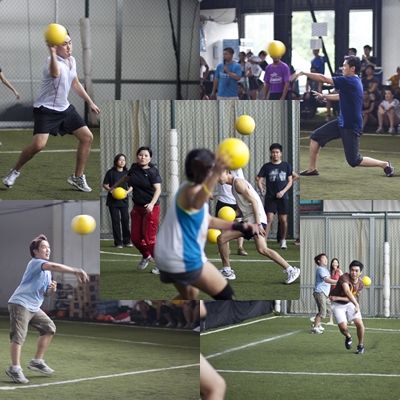 Lastly, douche ball game, i think Playlor's photographer is really good, captures quite a few clear and classic expressions.

Everyone is cheering for their favorite team, our team was the top 2 finalist of the douche ball game and all team members fought really hard and it became such intensive 2 vs 1. Our 2 lost in the end, but kudos to the never give up spirit!
Announcing the winners of the team building games: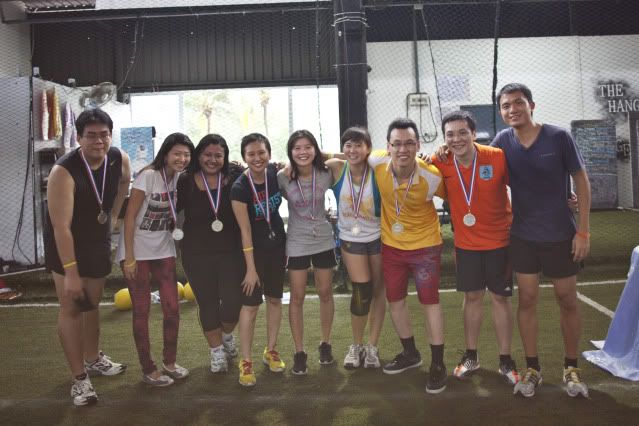 Yellow team on runner-up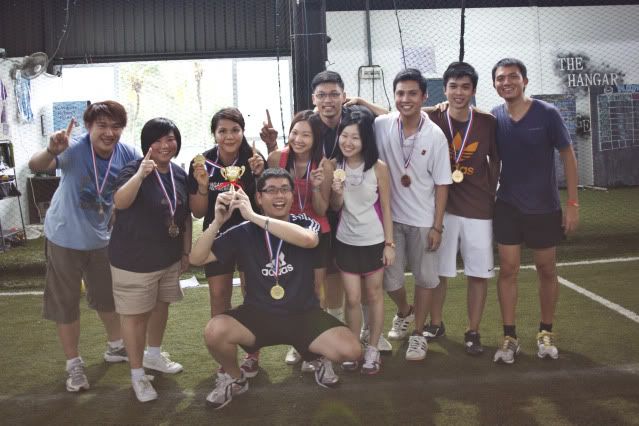 and GREY TEAM Champions!!