Love knocked off late from work so we decided to settle our dinner nearby his office. Came across this cafe and decided to try out.
We ordered Set Dinner Menu B $48.00 nett– 4 course (with appetizer), btw, you can request for ala carte menu, don't know why the service crew shows us their set menu only.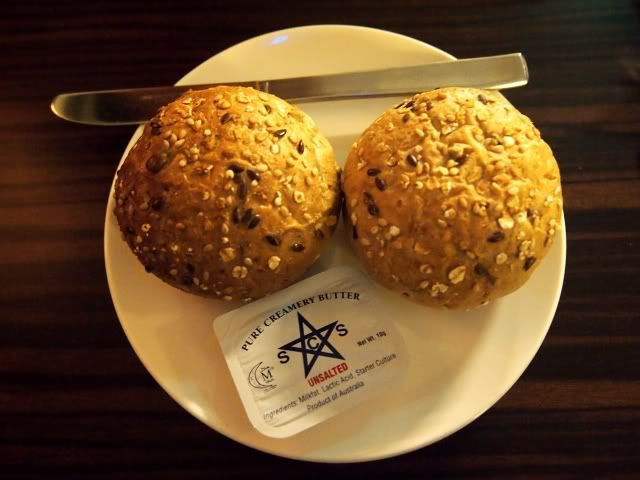 I don't fancy bread roll with nuts, give me white bread and i would love it anytime – with salted butter. Yums.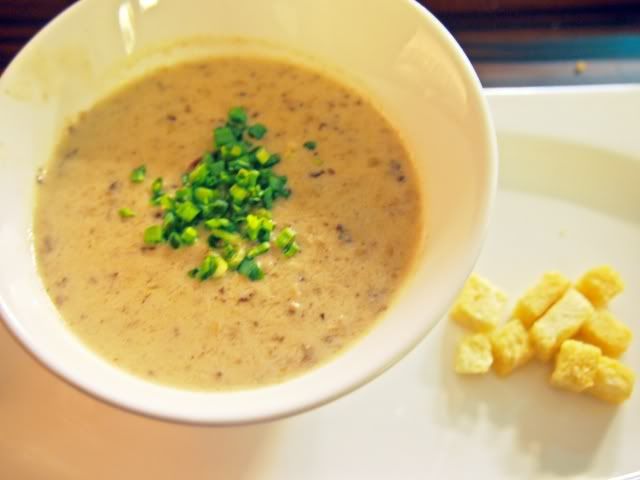 Starter -Soup of the day (Creme of Mushroom) Very thick soup base, and lots of tiny mushroom bits, i drank up the soup in few seconds.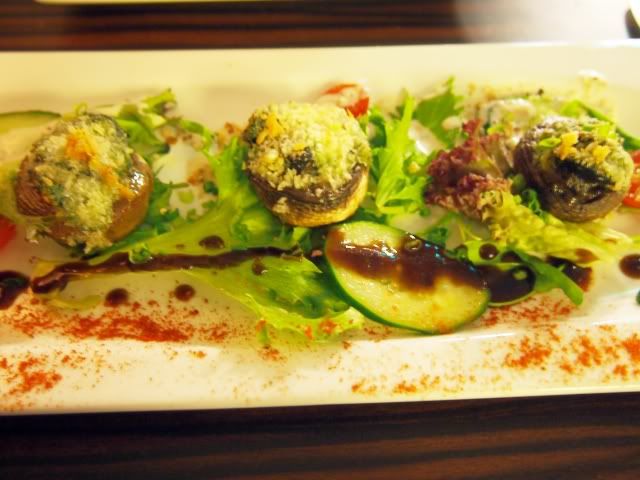 Appetizer – Half dozen Escargots stuffed in mushrooms served with garlic butter, although i don't eat Escargots (in fact i don't dare to try them, psychological barrier i guess), i actually thought this dish smells real nice, probably due to the mushrooms. Escargots were a tad small in size, probably because the shells were removed.

Main Course – Duck leg confit with apple sauce, served with pan fried potatoes & mushrooms. The first time i had Duck confit was at Orgo and i still prefer Orgo's. This time round, the duck was slightly hard, difficult to chew and swallow.

Dessert – Warm chocolate pudding with lavender sauce & vanilla ice cream. I love warm chocolate pudding, however, doesn't fancy lavender, without lavender, the dessert would be perfect.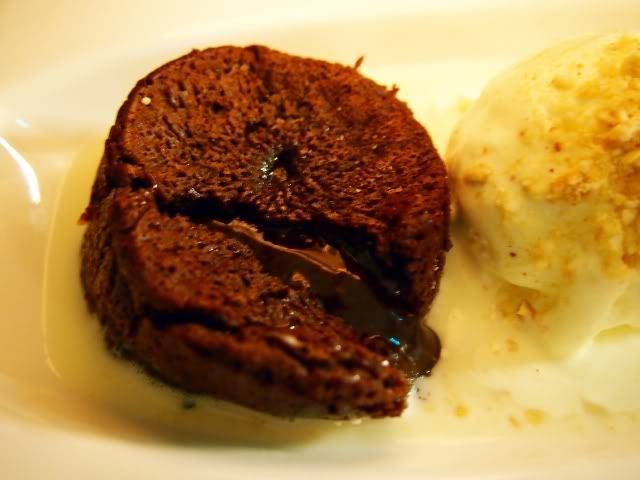 Look at the oozing chocolate larva.. favorite part eating this.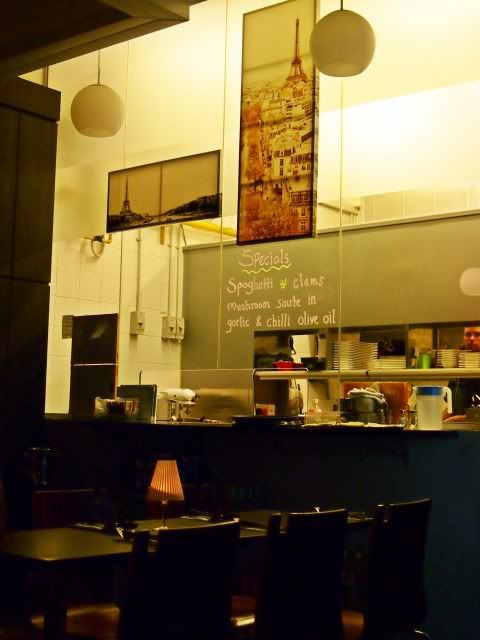 Verdict: I don't think i will step in again, although the service crew are nice, ambiance is good. But i wasn't prepared to pay >$100 for a mediocre dinner for two at Tanjong Pagar.
Black Gold Cafe
7 Tanjong Pagar Plaza 081007
6226 0726
http://www.hungrygowhere.com/singapore/BlackGold_Cafe/