I didn't know it was Gail's last day in office until she came over to give me the farewell gifts. Aww another farewell again 🙁
But this time round it's a good farewell, because she will be migrating over to US with her husband for 3 years and be an official tai tai, so lucky!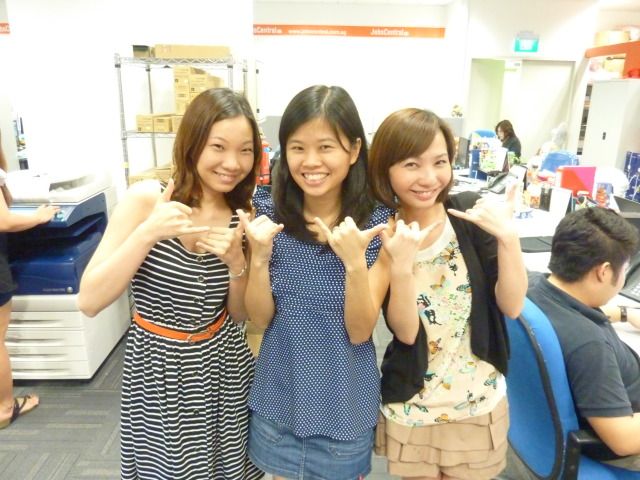 Managed to snap a photo with her in the office on her last day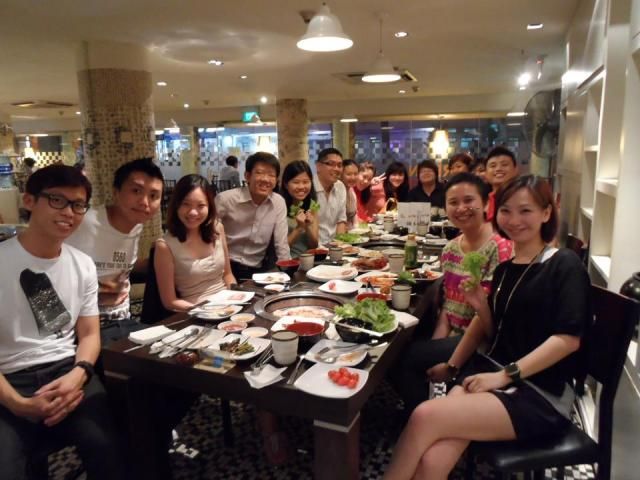 Had a farewell dinner at Blue Garden Korean BBQ Buffet Restaurant, the meat selection was pretty good, with pork belly, pork collar, kalbi pork, chicken, beef, kalbi beef, ribeye, beef belly. We love the meat there, thick and big piece. They also provide quite a wide spread of various kimchi and condiments like sauces and garlic, onion and green cut chilli, lettuce, tomatoes etc to add on the BBQ meats. Although foods were not replenished as fast and in small quantity, but we're still ok with it. I would say it's pretty worth it if you're a meat eater haha!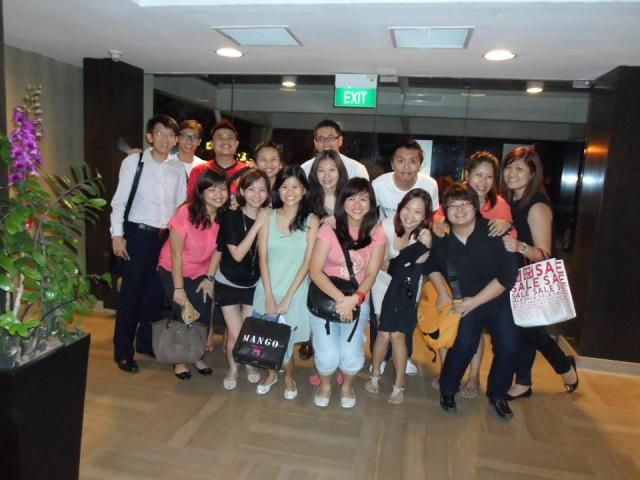 All of us! Don't know why we must lower down whenever taking photos haha!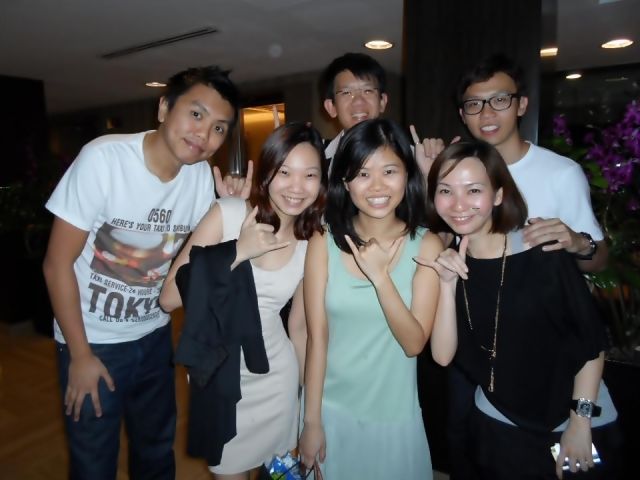 Oh yes, if you have noticed, Love joined the farewell dinner too, because of the friendships we forged during the company incentive trip to Hawaii early this year, very memorable moments, hang loose!!
Have a safe trip and enjoy your tai tai life in US, Gail & James!