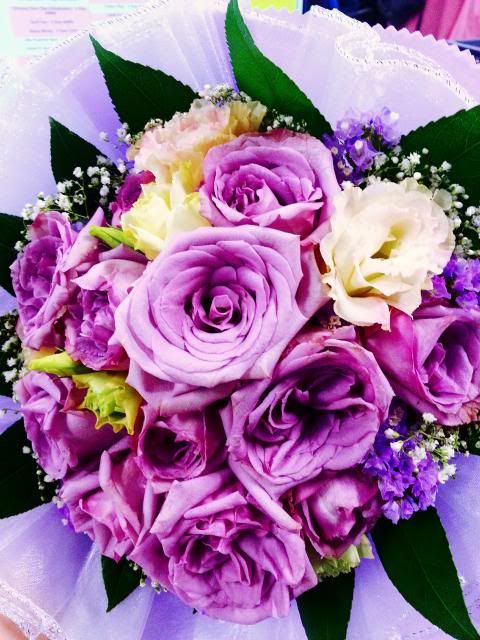 Purple bouquet of flowers delivered to my office. Most memorable – the china delivery man called and said he couldn't locate my office building and asked me to come down to collect the bouquet. Love was very pissed and he thinks the delivery man deliberately did that so he could shorten the time and do more deliveries. Oh well…
We usually celebrate with a huge feast at some hotel buffet after work but since this year's falls on a Thursday, we thought of feasting on Friday instead so we can spend the whole night away without worrying to work the next day. The plan after work was to meet up with my Malaysia cousins whom came to Singapore for CNY visit at MBS, but due to the rain, we were unable to meet up, therefore, Mr.LTT and I went to find dinner ourselves, settled at High Society.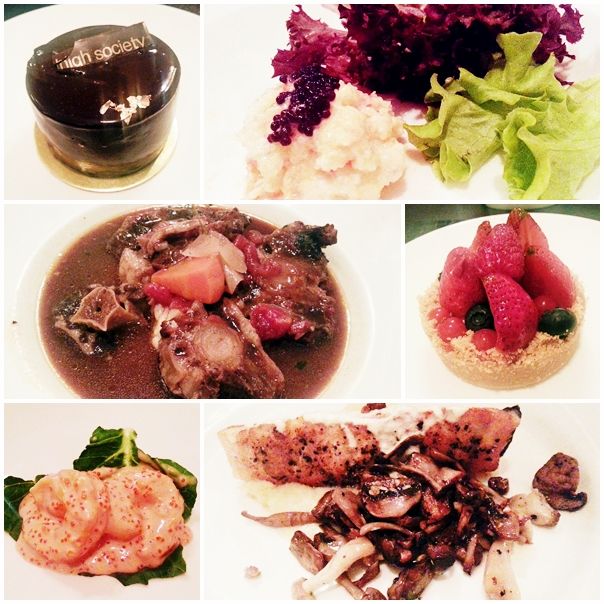 I didn't know they only serve Valentine's Day meal and that set meal cost $145++! Unexpectedly, we spent our Valentine's Day meal at High Society.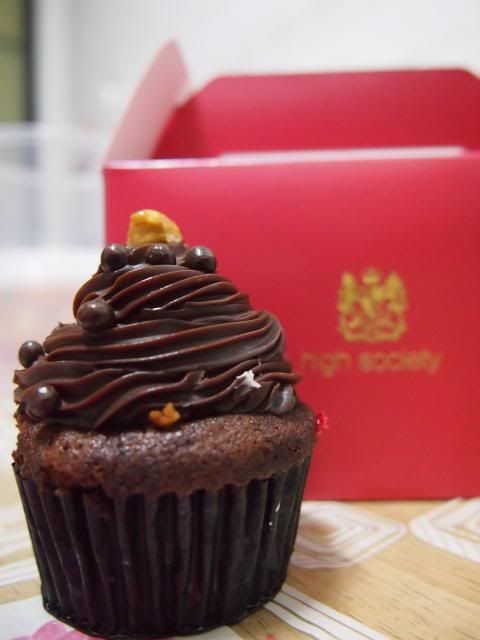 That's not the end of the episode, we waited for nearly 2 hours for the entire course meal to be served and the waiter only told us that they are short of chefs in the kitchen in the middle of our wait. It's like i thought it's Valentine's Day and you guys should know that people (or rather couples) will be dining out. What's the point of offering a Valentine's Day Course Meal when you are not prepared.
Well, when the bill came, we said we are not going to pay the 10% service charge. At least the saving grace was that they offered a discount and compensate with two complimentary cupcakes.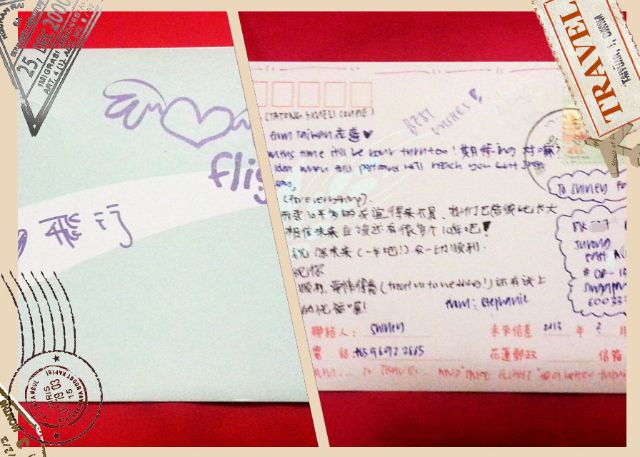 Reached home and saw this postcard in my mail! Love from Steph during her Taiwan trip!
It feels good so loved to receive handwritten cards, those are rare gems now. <3