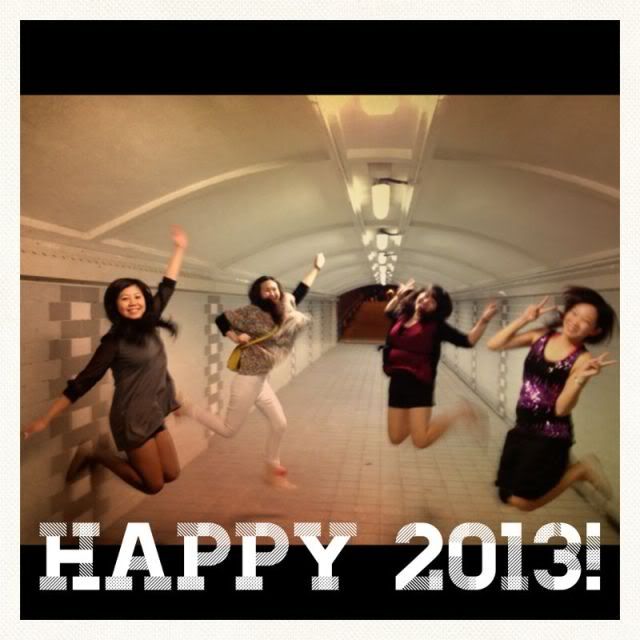 It's a little (probably very) late to wish everyone now, i hope everyone has been surviving well and better than the previous year!
Some loves from my beloved colleagues on new year's eve.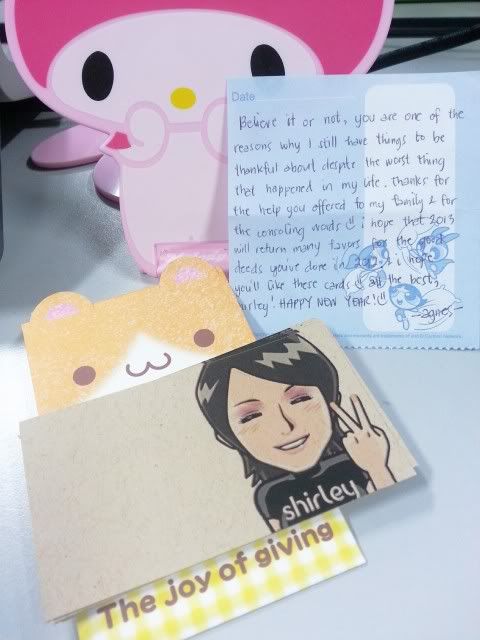 Personalized card, so sweet!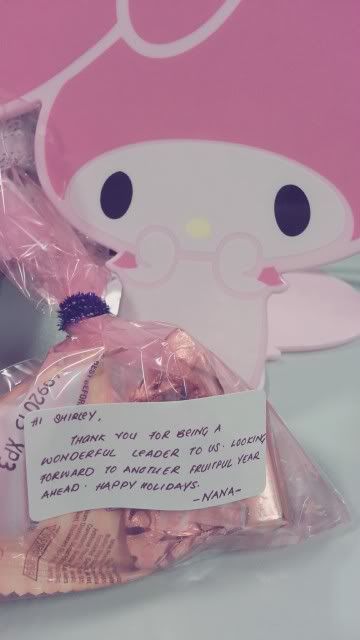 Chocolates and sweets!
This year's countdown was with the girls, I've already lost count of the times and years we got together for countdown already, i remembered most of the countdowns we celebrated together and that also shows that we're all getting older too, is that a good or a sad thing? haha!


Spent our first half of the night at Barber Shop, by Timber. Surprising there isn't any crowd at Barber Shop, whereas a long queue was seen at Timber@The Arts House which was just a few steps away. Probably nobody knows that Barber Shop is also under Timber Group and also the fact that it's located inside the building which is not so prominent.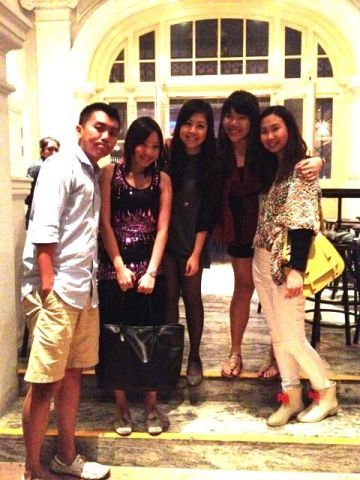 Our initial plan was to stay at Barber Shop throughout for countdown, but we didn't really enjoy the band so we decided to hop to another venue.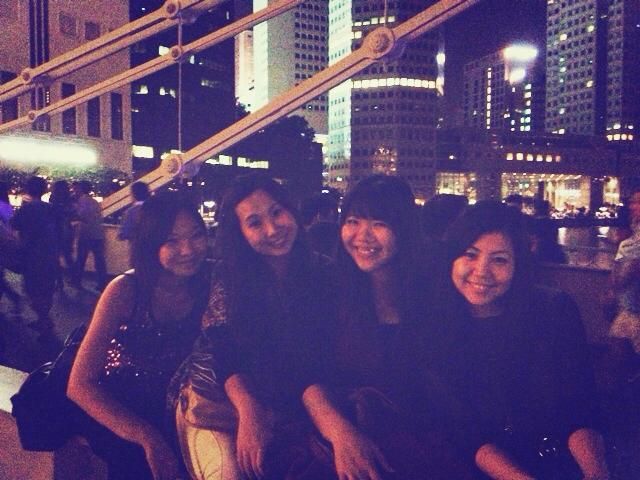 Second half of the night was spent sitting on the bridge anticipating for the spectacular view of New Year fireworks!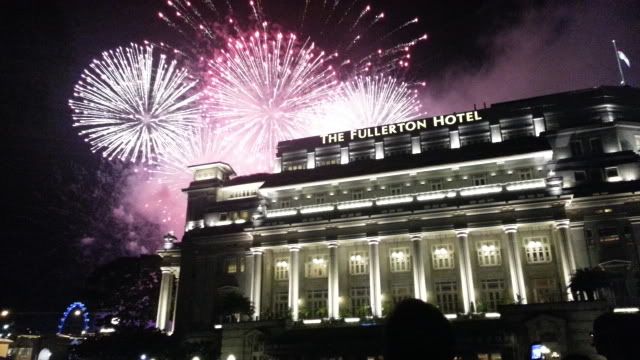 We're so lucky to have found a nice and comfortable position to watch the fireworks, next time we know where to get ourselves seated. hahaha!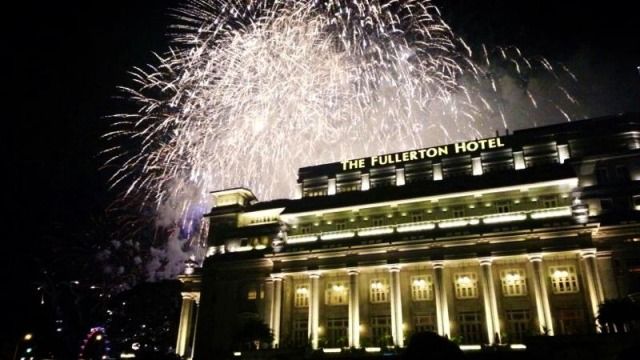 Isn't this pretty?

After fireworks, we went IndoChine to indulge in some white wine which everyone has been anticipating for the night, although no matter how, i still does not know how to appreciate wine. Cheers! May 2013 be a better year for us!